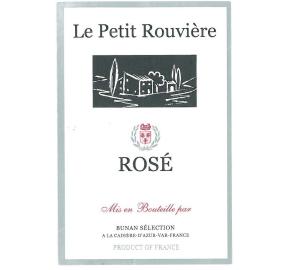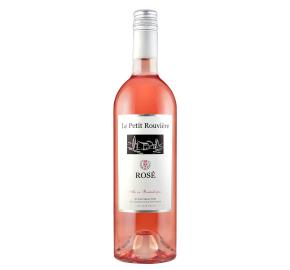 Domaines Bunan - Le Petit Rouviere - Rose 2021
Log in to view pricing and order online
Don't have an account? Register here
Item# 11251-21
Tasting notes
Fruity, crisp and lively and with lovely flavors of white peach and a hint of light raspberry. Ripe peach aromas and floral notes lead to a palate alive with wild strawberries and hints of mineral notes. Crisp acidity and a refreshing finish this is the ideal everyday Rosé.
Pair with light salads, pastas and rice dishes, especially good with seafood, raw and lightly cooked shellfish, grilled fish and goats' cheeses.
Estate
With its traditional Provencal architecture and 18th century bastide, Château la Rouvière overlooks a hillside lined with with low stone walls and faces south with views as far as the limestone ridge above the 'Bec de l'Aigle'. Owned by the family since 1969, the vineyards are planted with the appellation's five traditional varietals and fifty year old vine stocks. Its narrow stone walls, each wide enough to fit three rows of vines, rise up along the sunny hillside towards the Château.
In 1961, brothers Paul and Pierre Bunan purchased this vineyard in the hills above the port of Bandol. The vineyard area is a single plot of 14.56 hectares in the area around the medieval village of Le Castellet. Its subsoil is composed of limestone, sandstone and marl. Over time they have renewed the vineyards, planting the classic Bandol varietals Mourvèdre, Grenache and Cinsault, but many old Mourvèdre vines still remain. Their wines enjoy a great reputation among the Mediterranean resort towns from Marseille to Nice, as well as a healthy export market. The wines of the Bunan domaines are farmed organically and all hand harvested.
Paul's son, Laurent, returned to the family estate after completing his studies in oenology and winemaking in California. He was the first of the next generation to open the doors to a newer and more modern approach. Today he is in charge of the export and development of the Domaines Bunan. His sister Françoise is in charge of the communications with art playing a central role in her strategy. Pierre's daughter Claire, has qualified in the field of wine marketing. Her brother Philippe hopes to become an agricultural engineer. The combined talents of this family unite to create a warm, welcoming and highly skilled team. Excellence and authenticity are the hallmarks of this family who pride themselves on producing wines of exceptional quality.