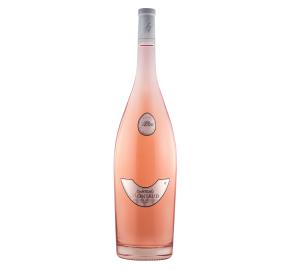 Log in to view pricing and order online
Don't have an account? Register here
Item# 5601A-21
Estate
This beautiful vineyard is located in the heart of Provence. The estate combines a best of the people, traditions and nature to consistently produce great wine. The Château Montaud vines are grown on long schist and sandstone terrace in the heart of the Maures Mountains. Château Montaud is situated on the site of an old Roman "villa" whose remains were found during the restructuring of the vineyard. For three generations, the Ravel family have carried on their traditions. This wine is packaged in a Provençal bottle specially made more than 40 years ago for the Ravel family.
Tasting notes
A classic Cotes de Provence rosé: dry, crisp and refreshing, full of fruit and ideal for anytime. Traditional growing methods are given priority and include ploughing to ventilate the soil and using organic farming rather than chemicals and artificial processes.
Vineyard
To prevent erosion, long terraces have been built on the slopes of the Maures Massif mountain range in southeastern France where the vines are planted and trained. This is an expensive and time-consuming process, but it yields the best quality grapes possible.
Food pairing
This pretty Provençal rosé is easily paired with light salads, pastas and rice dishes. It is also especially great with raw or lightly cooked shellfish, grilled fish and goats' cheeses. Perfect hot weather drinking.
Terroir
Mainly composed of shale and sandstone, this Permian soil is poor and thus the wines must take root deeply to benefit from the full characteristics of the land.