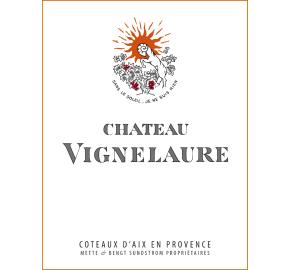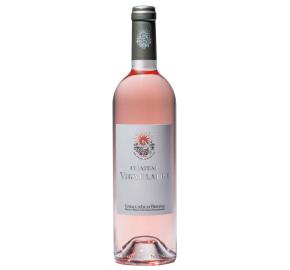 Log in to view pricing and order online
Don't have an account? Register here
Item# 12532-18
Tasting notes
Light salmon and brilliant color.
Very intense nose with small berries aromas, peach and very ripe grapefruits.
The mouth is very well balance, fine and elegant structure. Nice freshness in the mouth.
Long finish with white ripefruit, spice and garden mint.
Climatic conditions
Winter has been dry and mild. Vegetation starts grow-ing one week earlier compared with 2016. But at the end of April, cold weather is coming back and brings an important spring frost during the night of the 29th. There are major damages on white grape varieties on La Grande Piece and merlot on le Bas Canal Terroirs's. Then spring is mild and dry. Flowering period is going on good conditions with the nice weather. Aridity is important during summertime; temperatures are high but not canicular. On Vignelaure late terroir, nights stay fresh, the vine does not suffer, whereas some numerous places in the south of France. How-ever, the grapes are smaller with less juice. Harvests have begun on the 1st of September, 10 days earlier compared with the usual ones.
Harvests last 4 weeks and take place under exceptional weather: only 3 hours of rain during those weeks. Grapes are harvested well ripen with great sanitary state of the crop. Rain on the 9th of September (30 mm of water) leads to a good maturation's end: the picked up grapes have good alcohol-acidity balance and healthy skins. Harvests ended on the 28th of September by the Cabernets Sauvignons on La Grande Pieces's top. A vintage with less volume than usual (frost in spring and aridity in summer) but with an exceptional quality for the 3 colours. Wines are powerful and well-balanced, with a remarquable aeging potential.
Food pairing
Bouillabaisse, risotto with scallops, paella with seafood, zuc-chini flowers.
Vinification
Hand harvest with sorting.
Direct pneumatic pressing.
Immediate cooling (to 10 Celsius) of the juice and settling for 48 hours.
Slow fermentation at low temperature (17 Celsius) in stainless steel tank.
Partial malolactic fermentations.
Aging of three months on fines lees, with bâtonnage before bottling.
Soil
Limestone and clay mixed with gravel.
Varietals
Old vines from 25 to 40 years
Grenache : 40%
Syrah : 30%
Cabernet Sauvignon : 30%
Vineyard
51 hectares of which 15 hectares were selected for the pro-duction of Chateau Vignelaure Rose.