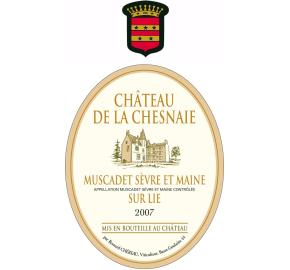 Chateau De La Chesnaie 2018
Log in to view pricing and order online
Don't have an account? Register here
Item# 136-18
Vineyard
The vineyard was planted on a very well exposed plateau. It extends over 10 hectares in Melon de Bourgogne.
Estate
The Chesnaie Chateau is located in the town of Basse Goulaine. It was rebuilt in the nineteenth century in a style typical of the Renaissance. This architecture has been adopted for many buildings like the Museum Dobree at Nantes and at Chateau Briace Landreau. Walls built of schist stone from Nantes can give an austere impression but they are embellished with carved stone tufa openings.
Soil
Located on the outskirts of the city of Nantes, despite urban pressures. Due to the local exceptional qualities it is protected by the INAO.
The soil consists of clay mixed with mica for a very good soil warming. The geological situation is changing to a sandy structure due to erosion. The terroir is early, so that the harvest is done in the first days after the harvest ban in Muscadet.
Vinification
A pneumatic press can preserve the quality of the juice. Winemaking is exclusively binding. The technique of "stirring" gives the wine more fruit and complexity. It is bottled at the chateau during Spring.