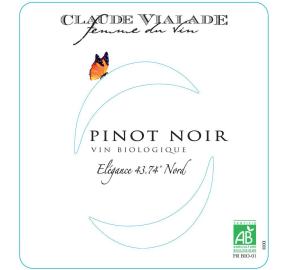 O by Claude Vialade - Pinot Noir 2018
Log in to view pricing and order online
Don't have an account? Register here
Item# 12526-18
Estate
The properties chosen for this wine represent the dynamism initiated by Auriol in the development of organic viticulture and the promotion of organic wines. Vineyards bordering the Mediterranean coastline between the Cevennes and the Camargue. They benefit from a hot and dry climate, which favours the development of aromas during the ripening process, allowing for the elaboration of lavishly expressive wines. Vines trained along espaliers apt for mechanization; technical skills and rigorous standards at plot level allow the grapes to be brought to perfect ripeness. The vines are treated according to the specifications of organic agricultural practice and certified by a European body.
Tasting Notes
Atractive ruby-red color, scents of blackcurrant, black cherries and roast coffee beans. Supple and delicately oaky on the palate.
Harvest
The grapes are machine-harvested at night-time in order to take advantage of the cool temperatures. After mechanized sorting, one part of the harvest is 'thermo-vinified' in order to extract aroma and color, then fermented further at the liquid stage, as for a rosé. The other part of the harvest is put in the vats for a brief pre-fermentation maceration and chilled to 12°C for 24 hours. Temperatures are raised in order to encourage alcoholic fermentation. When both parts have finished fermenting, the blending is made after tasting trials. The finished wines are then racked off and matured for one month in contact with oak staves.