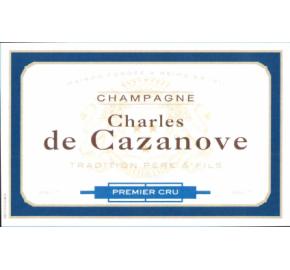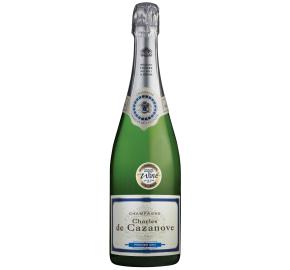 Charles de Cazanove Brut Premier Cru NV
Log in to view pricing and order online
Don't have an account? Register here
Item# 26025-NV/12PK
Tasting notes
A golden yellow color with a fine string of bubbles that evolves harmoniously around the sides of the glass. The aromas are subtle, floral and fruity. This delicate, respectful wine remains elegantly light and exotic and delightfully balanced.
Description
This bottling is labeled "Premier Cru", which is the second tier of Champagne classifications behind Grand Cru. The classification system in Champagne is based on the what village the vineyards are located in, rather than the vineyard itself, or the estate as in Burgundy, and Bordeaux respectively. You won't find many Champagne classified as "Premier Cru" with a value price point like this.
History
The Charles de Cazanove brand is one of the oldest in the Champagne region. It was started in 1811, by Charles Gabriel De Cazanove – an unusual deviation for a man from a long line of master glassmakers. From early on in their history, Charles de Cazanove were supplying European politicians and diplomats, as well as many French presidents. In 1983, leading winemaker, Christophe Rapeneau, joined Charles De Cazanove. He modernized the winery to guarantee the authenticity of the wines being crafted. Partnering with local grape growers and partners all over the Champagne region, Charles De Cazanove craft and produce champagnes made from rich, varied assemblages – which satisfy and tantalize a wide variety of tastes all over the world.