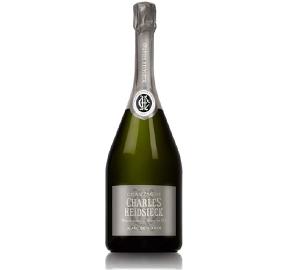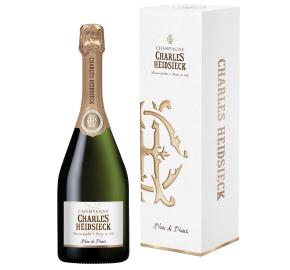 Charles Heidsieck - Blanc de Blancs NV
Log in to view pricing and order online
Don't have an account? Register here
Item# 13698-NV/6PK
Decanter Wine Awards
96pt
Description
IN ITS TYPICAL SAVOIR-FAIRE, THE HOUSE SERVES A NEW CUVÉE reinforcing that Charles Heidsieck was one of the very first Champagne Houses to demonstrate its passion for Chardonnay by producing a Blanc de Blancs with its 1949 vintage. There is also evidence that the Maison had produced such singular crus from the Côte des Blancs as early as1906. With this cuvée, relaunched in 2018, two of the House's areas of expertise come together – the production of excellent white wines and the art of blending a large selection of wines from different years and terroirs – while managing the challenge is to make opposites coexist – the tautness and the freshness of young Chardonnays on the one hand, and the silky "Charles" character on the other.
Tasting notes
Pale gold and crystalline in appearance, the aromas of mature Chardonnay are immediately recognized. Resplendent with white peach, candied citrus, lime, and honeysuckle complemented by hints of hazelnut, the cuvée unfolds to subtle nuances of tangerine and lemon. With a freshness and tautness marked by the typical Charles generosity, this velvety, full-bodied cuvée features the aromatic complexity which is the hallmark of Charles Heidsieck and characterized by prolonged aging in the chalk cellars for 25% of this blend. 75% Chardonnay from the 2012 harvest and 25% reserve wines with an average age of 5 years. Composed mainly of crus from the Côte des Blancs (Oger, Vertus) completed by crus from Villers-Marmery, Trépail, Vaudemange, and Montgueux. Aged more than 4 years on the lees. To be enjoyed within 7 years.
Estate
Charles Heidsieck is the smallest of the Grandes Marques Champagne Houses. Based in the Reims region of Champagne, it is one of the best-known producers for both vintage and non-vintage cuvée. In 1851, young Charles Heidsieck founded his own Champagne house in Reims. He understood that the United States was an important emerging market, so he traversed America repeatedly north to south promoting his new brand. The stylish entrepreneur became known lovingly as "Champagne Charlie."
Vineyard
Charles Heidsieck Blanc de Blancs combines several of the best Chardonnay crus from three Champagne sub regions. It is made from a majority of crus from the Côte des Blancs (Oger, Vertus), completed by the Montagne de Reims (Villers-Marmery, Trépail, Vaudemange) and the very special cru of Montgueux in the northern part of the Aube, near Troyes.
Vinification
After the first fermentation, the wines were racked to separate the lees and then underwent malolactic fermentation to soften the natural acidity and to enrich their texture. This 100% Chardonnay blend comprises 25% reserve wines with an average age of five years. All the reserve wines were aged in stainless steel vats on their fine lees. In order to achieve depth and complexity required by the house style, the Blanc de Blancs was aged for four years in Charles Heidsieck's chalk cellars (The Crayeres), much longer than the legal requirement of 15 months.