Louis De Sacy - Brut Grand Cru - Rose
NV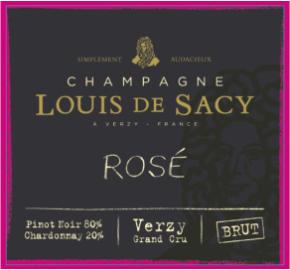 Louis de Sacy was part of the influential nobles of the time and as such he had the privilege of being immortalized by Nicolas de Largilliere who painted for the bourgeoisie and the Royal Court. He died in 1727 and is a tribute to this illustrious ancestor was born the Champagne Louis de Sacy.
by Monsieur Touton Selection, 2012.

Activate your account to purchase online, view your detailed history, get tasting notes from over 10 major publications, request our catalogs/POS, and much more!

IMPORTANT NOTE:
Monsieur Touton Selection Ltd. is a wine and spirits distributor, serving industry professionals with valid liquor licenses only. If you do not qualify as such, ask your local liquor store/restaurant to contact us! This item may or may not be available in selected states.
This website is for informational purposes only.
Tasting notes
With a very elegant salmon color the Rose Grand Cru is blend of 90% Pinot Noir and 10% Pinot Meunier. The nose offers a palette of red fruits, wild berries, pears and some notes of tobacco. This dry, full bodied rose, with a well-balanced structure and a long finish is perfect as an aperitif and ideal for accompanying meals. The character and elegance of this Rose make those moments special and experience to enjoy and remenber.