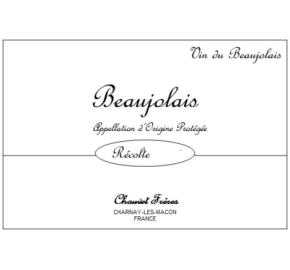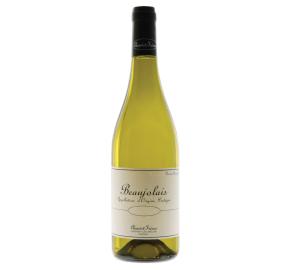 Chauvet Freres - Beaujolais Blanc 2019
Log in to view pricing and order online
Don't have an account? Register here
Item# 13614-19
Description
Although tradition has it that Beaujolais is a region of red wine, some plots, thanks to the different textures of their sub-soils, allow the successful production of Chardonnay. The Beaujolais Blanc Chauvet is produced on two parcels in the south of the region. The first located in the Pierres Dorées, gives the wine a zesty aspect coming from the limestone soils. The second, with granitic soil in the area of Montmelas, brings it elegant mineral notes. Thanks to this blend, the Beaujolais Blanc Chauvet is able to compete with the most prestigious Cru of the region.
Soil
The soils for this wine are primarily clay-limestone and slivers of granitic rock. Vineyards sit on the sunny south- and southeast-facing slopes on the hills to the west of the Saône River. Bright sunshine and dry, warming foehn winds help the grapes to reach optimal ripeness.
Tasting Notes
Few people know that the region of Beaujolais produces white wines. This wine has a beautiful golden color and a bouquet of aromas with white peach, apricot and hints of white flowers. It is crisp but also presents a fullness on the palette. This wine is very pleasant, bright and mineral, with a good length.
Vinification
After the settling of the juice, fermentations take place in steel tanks with controlled temperature between 16° and 18° C, in order to develop the fruity aromas of the wine. The wine is then aged in stainless steel tanks with no oak influence.
Estate
Mr. Chauvet was a well-respected winemaker in the 1970's, who shared his expertise and knowledge with other winemakers in the Beaujolais and Mâconnais regions in the southernmost part of Burgundy. After he passed away, his passion and craft are being carried on by the next generation of dedicated winemakers.