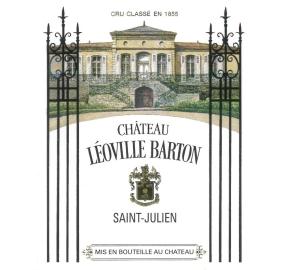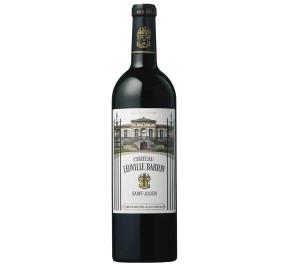 Producer

Chateau Leoville Barton

Blend

100% Red Bordeaux Blend

Country

France

Region

Bordeaux

Appellation

Saint-Julien

UPC

0 15643 48109 3

Activate your account to purchase online, view your detailed history, get tasting notes from over 10 major publications, request our catalogs/POS, and much more!

IMPORTANT NOTE:
Monsieur Touton Selection Ltd. is a wine and spirits distributor, serving industry professionals with valid liquor licenses only. If you do not qualify as such, ask your local liquor store/restaurant to contact us! This item may or may not be available in selected states.
This website is for informational purposes only.
History
Thomas Barton who had been trading since 1600s with Bordeaux, which was an important trading port on the Atlantic coast, left his native Ireland to settle in Bordeaux. In 1725, he created the negociant company and become in twenty years an influential figure of the wine trade, whose reputation far exceeded the French and even European borders.
His grand-son Hugh succeeded him in 1786, at the age of twenty years, and strengthened the family business trading. With his energy and efficiency, Hugh Barton consolidated his fortune and decided to acquire vineyards in the Medoc region. In 1826, he acquired a quarter of the former Leoville property, confiscated and divided after the French Revolution. He renamed the plot <> to differentiate it from others.
Afterwards, three generations succeeded at the head of the vineyard, but it is thanks to Ronald Barton's accomplishment that the integrity of vineyards remained during the difficult years of the interwar period. Anthony Barton, the current owner, born in Ireland, joined his uncle in France in 1951 to integrate the trading house and assist him in the direction of the property.
Today, the complicity between Anthony and his daughter Lilian Barton-Sartorius, strengthens and enhances the international reputation of Leoville Barton. Melanie Barton-Sartorius, oenologist and Anthony's granddaughter represents the tenth generation of Barton in Bordeaux.
Man and Terroir
Work in the vineyards: traditional ploughing, no weed killing, reasoned additives. Pruning: double cane pruning adapted to the vigor of the vines. Manual harpening, topping and reasoned deleafing. Manual harvesting follow by successive sorting operations of the grapes. De-stemming, crushing and fermenting plot by plot.
Ageing
16 to18 months in French oak barrels in a cellar kept at constant temperature of 15°C.
Percentage of new barrels: 50/70% according vintages.
Topping 3 times a week.
Barrel to barrel racking.
Fining in the barrels with fresh egg whites.
Country:

France

Vintage:

NV

Size:

1.50

SKU:

12269A-G/3PK