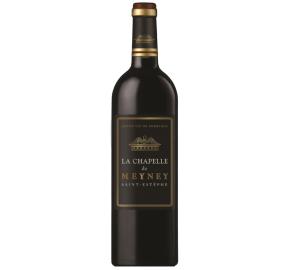 La Chapelle De Meyney 2012
Log in to view pricing and order online
Don't have an account? Register here
Item# 11033-12
Tasting notes
Bright, dense, ruby color. This big wine offers aromas of black berries, licorice, brioche, vanilla and lightly toasted oak. Rich and dense in the mouth with sweet spicy flavors, the palate reveals structure, fruit, freshness and perfect balance.
Vinification
Manual harvest with sorting in the vineyards.
Optical sorting table in the cellars.
Fermentation in temperature controlled stainless-steel or concrete tanks.
Post-fermentation maceration for an average of 20 days before the wine is run off.
Malolactic fermentation in oak barrels.
Aged 16 months in French oak barrels, 35% new

Viticulture
51 hectares of vineyards.
Average age of vines is 35-40 years old.
Garonne gravel, clay and limestone soils.
Gravel subsoil with a vein of blue clay, similar to the blue clay found at Chateau Petrus in Pomerol)
Parcel management of soil and vineyard. Certified sustainable farming.
Manual bud thinning, deleafing and green harvest.
Manual sorting tables in the vineyards.

Estate
La Chapelle de Meyney, which means "the Chapel of Chateau Meyney," is the second wine of the famous Chateau Meyney. The name of this wine refers to Chateau Meyney's unique history as a Cistercian monastery. La Chapelle is made identically to the first wine, except the grapes used to produce La Chapelle come from the younger vines. La Chapelle is being launched for the 1st time in the USA with the famous 2010 vintage. It is an Aquitaine Wine Exclusive for the entire USA. Flanked by Chateau Montrose (2nd growth) and Calon Segur (3rd growth), the château lies at the center of a single block of vineyards of about fifty hectares (126 acres) on a superbly situated knoll that overlooks the Gironde estuary. One of the oldest estates in the Medoc, Meyney was constructed as a monastery in 1662. The property was confiscated during the French Revolution, and subsequently re-sold into private hands. It was owned for several generations by the Luetkins family, royalists, who also owned Chateau La Tour Carnet (4th growth).
During the 1855 classification, the Luetkins family had the right to present one estate for classification. Torn between Meyney (which had a superior terroir) and La Tour Carnet (which had a more majestic chateau), The Leutkins submitted La Tour Carnet...which was classified as a 4th growth. As a result, Meyney was not classified. However, its location, just between Montrose and Calon Segur, give an indication of the extraordinary terroir, and makes one wonder if it would have been classified either a 2nd or 3rd growth, if presented in 1855. Today CA Grands Cru owns the estate, and under the team of Thierry Budin, Managing Director, David Launay, Commercial Director, and Anne Le Naour, Winemaker, both Chateau Meyney and Chapelle de Meyney are making a comeback Hubert de Bouard.