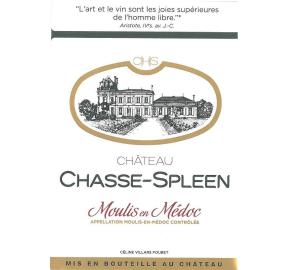 Activate your account to purchase online, view your detailed history, get tasting notes from over 10 major publications, request our catalogs/POS, and much more!

IMPORTANT NOTE:
Monsieur Touton Selection Ltd. is a wine and spirits distributor, serving industry professionals with valid liquor licenses only. If you do not qualify as such, ask your local liquor store/restaurant to contact us! This item may or may not be available in selected states.
This website is for informational purposes only.
Harvest
Merlot : 4th - 12th october
Cabernet Sauvignon : 12th - 23th october
Petit verdot : 12th - 13th october
Tasting notes
Dark garnet-red, unclouded and bright.
Nose of fresh roses, cherry, pencil. Freshness. Sapwood with hints of vanilla.
Silky structure around a fine, enveloping and powerful grain.
Cherry and blackberry aromas.
Great persistence
Climate
The soil is left impoverished after this 2009 vintage. The harvests barely over, it starts pouring raining heavily. The rain is back in the springtime after a harsh winter. Alas it lingers on the Merlot flower and triggers flower abortion and millerandage over a third of the surface.
The start of the summer is scorching. August is noticeable thanks to the temperature difference between night and day. The rain is still absent; on the other hand, the night great freshness of the nights and the moderately high temperatures of the days tend to limit drying out. However, there was a growing concern regarding this drying out, hence the great relief all over Medoc after a few days of heavy rain in early September. The rain is well timed in reaching us during the harvests, at the time of the Merlot I Cabernet-Sauvignon respite.