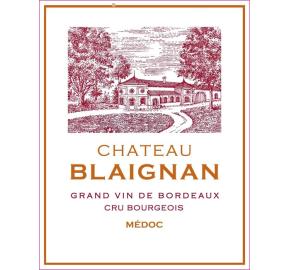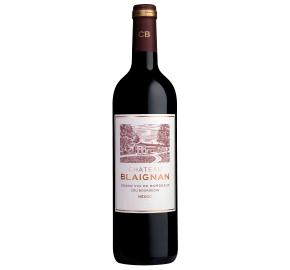 Log in to view pricing and order online
Don't have an account? Register here
Item# 2008A-15R
Tasting notes
Ruby dark color. Fresh, soft, and sweet ripe nose of black currant followed by spicy notes of white pepper, fresh tobacco and cedar. This medium bodied wine shows elegant tannins. It is very approachable and matches perfectly with steaks, pork loin, poultry, pasta, hamburgers, and barbecue.
Vinification
- New revolutionary fermentation facilities allow for 100% temperature control at every phase, from when the grapes enter the cellars to bottling.
- Vinification by parcel in small stainless steel vats. Cold maceration prior to fermentation at 8°C to gently extract flavors, aromas, and colors from the skins.
- Fermentation at 25-30°C with gentle daily pumping over, to continue the gentle extraction of flavors, aromas, and tannins.
- Maceration period: 21-30 days, depending on each tank and daily tastings.
- Post-fermentation maceration at 30°C for a minimum of 8 days to give body, roundness, and natural sweetness to the wine.
- Aged 6 to 18 months in oak barrels, according to the vintage.
- Annual production of 400,000 bottles approximately.
Viticulture
- Final blend is 60% Cabernet Sauvignon and 40% Merlot.
- 87 hectare vineyards are planted on the highest part of the village of Blaignan.
- The average age of the vines is 25 years.; yield of 45 hectoliters per hectare.
- Terroir is more like the right bank: clay and limestone soil on sedimentary limestone subsoil.
- Green harvest, leaf thinning, grass-growing between rows to limit yields.
- Certified ecologically sensitive farming practices: traditional Bordeaux dry farming, no pesticides or herbicides
History
Chateau Blaignan is the oldest winemaking estate in the Medoc region of Bordeaux. Documents dating back to the 15th century reveal that vineyards were planted in the hamlet of Blaignan for nearly 600 years. The owner of Chateau Blaignan, CA Grands Crus (which also owns Chateau Grand Puy Ducasse, a 5th growth Pauillac, Chateau Meyney, a St. Estephe, and Chateau Rayne Vigneau, a 1st growth Sauternes), is deeply committed to the renaissance of the estate and has invested over 3 million euros in the vineyards and brand new 100% temperature controlled cellars with small stainless steel vats for vinification by parcels. The star winemaking team, headed by up & coming winemaker Anne Le Naour and Hubert de Bouard owner of Chateau Angelus, is making an outstanding wine that over delivers in quality, while remaining affordable. This is one of Aquitaine Wine's flagship brands today.