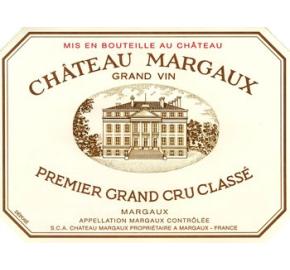 Activate your account to purchase online, view your detailed history, get tasting notes from over 10 major publications, request our catalogs/POS, and much more!

IMPORTANT NOTE:
Monsieur Touton Selection Ltd. is a wine and spirits distributor, serving industry professionals with valid liquor licenses only. If you do not qualify as such, ask your local liquor store/restaurant to contact us! This item may or may not be available in selected states.
This website is for informational purposes only.
Vintage 2009
2009 is perhaps the greatest young Chateau Margaux we have tasted over the last 30 years.
Mother nature could not have done it all by herself; barely 36% of the crop (i.e. just 31% by the time it is bottled) went into the first wine – a drastic selection for such a vintage. Still, in 2009, she surpassed herself. She allowed the greatest terroirs, whatever their grape variety, to bring their fruit to exceptional ripeness, providing a wine of wonderful concentration, finesse, balance and freshness. The Cabernet (87% of the blend) has no equivalent other than 2005, but it is more tender. The only two batches of Merlot that were kept (9%) have no equivalent at all. As for the Cabernet Franc (2%) and the Petit Verdot (2%), they performed at their highest levels.
The 2009 Chateau Margaux is an unparalleled vintage in its tannic power and fullness (reminding us of 2005) and its softness (reminiscent of 1990). And since its alcoholic degree is barely over 13, its finish remains fresh, flavoursome and of astonishing length. (September 2010)
Weather
After a cold, dry winter, the weather turned rainy and cool in April, causing a rather late bud-break and a somewhat slow growth of the vine shoots. As from May 1st however, temperatures rose quite sharply and settled above the seasonal norms, without ever reaching excessive highs. This allowed a quick and successful flowering that promised a very even ripening of the berries. By then a drought had begun to set in, though in these early days we had no idea of how severe and long it would actually be. Very few vintages (apart from the 2005) have been so dry. It hardly rained from July 10th until the end of the harvest on October 14th! Such dry weather is particularly beneficial to the great terroirs which can regulate the water supply to the vines, and also to Cabernet Sauvignon because it is less affected by drought than Merlot. Still, some of the vines planted in lighter and less clayey soils struggled to get their grapes perfectly ripe. While these very dry months had some very hot days, the nights remained rather cool. This contrast helped the tannins and anthocyanins to concentrate in the skins of the red. All the pieces were gradually falling into place to make 2009 a really outstanding vintage. (The picking began September 24th).