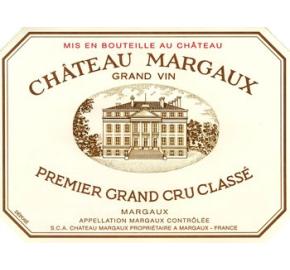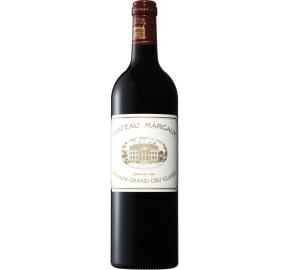 Activate your account to purchase online, view your detailed history, get tasting notes from over 10 major publications, request our catalogs/POS, and much more!

IMPORTANT NOTE:
Monsieur Touton Selection Ltd. is a wine and spirits distributor, serving industry professionals with valid liquor licenses only. If you do not qualify as such, ask your local liquor store/restaurant to contact us! This item may or may not be available in selected states.
This website is for informational purposes only.
Vintage 2006
For a number of years now, we have had a succession of great and very great vintages, surely proving that, at least so far, the weather conditions have particularly favoured the ripening of the Cabernet grapes. It shouldn't be overlooked though, that this success has also been the result of more and more rigorous selection: in 2006, barely 36% of the crop went into the first wine, which will only be a third by the time it is bottled, after the unavoidable loss of the lees wine at each racking.
One single batch of Merlot, though of remarkably high quality, finally went into the blend, but it only represents 4% of the whole… It is the first time we have had so little. The Petit Verdot (4%) and the Cabernet Franc (2%) make up their usual proportions; they each bring added complexity that is difficult to define, but is most certainly a necessary contribution to the character of the wines of Chateau Margaux.
The Cabernet Sauvignon therefore takes up almost all of the place: 90%! It brings to the 2006 an extraordinary aromatic finesse, a tannic richness that is second only to the 2005; and a particularly dense and tight-knit texture. The finish is very long, fresh and lively, a little bit firm but already packed with flavour.
2006 is therefore a great Chateau Margaux vintage. Of course, it is not 2005, or 2000; those vintages are exceptional. But it does have both the grace and the purity of the 1996, the so classic freshness of the 2004 and the heady power of the 1986 or the 1995. Such balance is a brilliant expression of Chateau Margaux's noble terroir. (February 2011)
Weather Conditions
After a rather cold winter (particularly during the month of February) but fortunately with more rainfall than in 2005, spring was so dry we almost started to get concerned about a possible lack of water for the vines. But that would have been forgetting just how adaptable vines are during a period of drought, and especially just how well great terroirs manage to even out such climatic extremes. On the other hand, our frost protection system was unable to prevent damage on April 11 at Virefougasse, the plot which produces the Pavillon Blanc, and resulted in a serious reduction in the potential yield. The flowering, which took place in excellent conditions, promised an average-sized crop of red at picking dates very close to those of the previous two years. The summer was then hot, even turning into a heat-wave during the last two weeks of July, the weather then cooled a little in August. It was dry, in particular: it rained less in July and August than during that same period in 2003! September brought the usual contrasting types of weather: very hot and dry for the first ten days, then mild and humid until the beginning of the harvest, then sufficiently dry to carry out the picking without any rush. This pattern of weather bears a strange resemblance to that of 1996, which had the same summer rain, the same very favourable weather at the end of August, and exactly the same rainfall from September 1st until the end of the picking. ... (The picking began on 19th September)