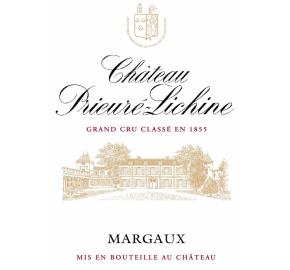 Activate your account to purchase online, view your detailed history, get tasting notes from over 10 major publications, request our catalogs/POS, and much more!

IMPORTANT NOTE:
Monsieur Touton Selection Ltd. is a wine and spirits distributor, serving industry professionals with valid liquor licenses only. If you do not qualify as such, ask your local liquor store/restaurant to contact us! This item may or may not be available in selected states.
This website is for informational purposes only.
Vintage 2012
The 2012 vintage was a return to normal weather conditionsfar the Bordeaux region. There was a cool and wet spring. which was followed by a dry and reasonably hot summer. Rainfall during the last ten days of September significantly influenced and complicated the last stage of the vine cycle.
The winter of 2011-2012 was quite mild with a lack of rain and a spell of very cold weather during the first half of February. The vines budded at their usual time at the end of March. Cool, rainy weather during spring delayed vegetation growth, causing uneven shooting and the threat of fungal diseases right from the beginning of the growing season. Heavy rain showers during June 9, 10 and 11 together with coolJune temperatures complicated the flowering process in the Merlot, a grape variety which is prone to coulure and millerandage (aborted fruit setting and shot berries).
As from mid-July, dry weather set in until the end of Septemher. The veraison was long and drawn-out, compounding the unevenness within the plots and even on individual vines. Tireless precision work was necessary in the vineyard to re-establish a certain homogeneity in the crop. Fine settled weather in September helped stimulate the ripening process,an absolute necessity in what had by then been labelled a late vintage. The health of the vines and fruit was exceptionally good.
Adverse weather conditions set in at the end of September with regular, heavy rain showers, which were the cuefar speedy harvesting to he organised The first grapes were picked on October 4th and the last were brought in on Octoher 18th.
The team's ability to react with great speed both in the vineyard and the cellars enabled us to complete the whole harvest in just 11 and a half days, including the 7.5 hectare/18.S acre vineyard in the commune ofArsac, which weacquired in Septemher 2012.
Drastic sorting done by the optical line made sure that only perfectly ripe grapes went into the fermentation vats. Carefully controlled extractions enabled the production of wines with a tasting profile of elegance and pedigree. The wines are balanced with ripe, red berry fruit aromas. The quality in the Cabernet Sauvignon batches is especially good with very fine concentration.