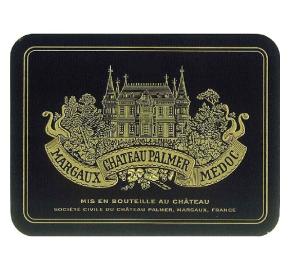 Activate your account to purchase online, view your detailed history, get tasting notes from over 10 major publications, request our catalogs/POS, and much more!

IMPORTANT NOTE:
Monsieur Touton Selection Ltd. is a wine and spirits distributor, serving industry professionals with valid liquor licenses only. If you do not qualify as such, ask your local liquor store/restaurant to contact us! This item may or may not be available in selected states.
This website is for informational purposes only.
Vintage 2012
Three periods: a rainy spring, a sunny summer, a wet autumn. Two characteristics: exuberant Merlots, and precise, linear Cabernet Sauvignons. One result: a happy marriage for a wine rich in harmony.
Winery Technical Data
A singular contrast between spring, summer and Early autumn is the main feature Of the vintage 2012. In the spring, precipitation Abundant from April to June are well above the average. This wet and cool weather generates A late and rather heterogeneous bud burst. The Flowering also has the same characteristics. It is largely staggered and spread out in relation to the Vintage and takes place in a context Not favorable, provoking as in 2002 a strong Dripping on our oldest merlots. Pressure from Cryptogamic diseases (mildew and oidium) is Strong and demands constant attention. Effect, a particularly well-kept vineyard The best of prophylactic measures. The climate Summer is changing at all. From the end of June, The sun finally shines and the temperatures rise again. The first bays verées appear on July 23 - Confirming that the vintage will be delayed, as Could have been 2002 or 2008. It only rains Not in August or during the first three Weeks of September, with only 9mm of rain Over that period. These conditions Favorable, thanks to a hydric and nitrogenic constraint, Allow the vine to direct its energy towards Synthesis of phenolic compounds (tannins and Anthocyanins), and thus produce good grapes Assembly Merlot: 48% Cabernet Sauvignon: 46% Petit Verdot: 6%
Date of harvest
From 01/10/2012 to 15/10/2012
POTENTIAL OF CUSTODY : 2020 - 2045
The time reverses again during the
Last week of September. The harvest is
Intense, it takes place at Château Palmer between
On 1 and 15 October without interruption and in
Wet conditions. The potential pressure of botrytis
Is constant. However, low yields,
Of 28 hL / ha, have contributed to maintaining
Around the clusters. The merlots, rich and
Exuberant, remind us of the very beautiful vintages
From the end of the first decade of the 2000s.
Cabernet sauvignons are straight and precise and
In the line of a 2008. This atypical marriage puts
Harmoniously forward unctuosity, delicacy
And the subtlety of Château Palmer wines.
Country:

USA

Region:

California

Vintage:

2015

Size:

0.75

SKU:

70857-15