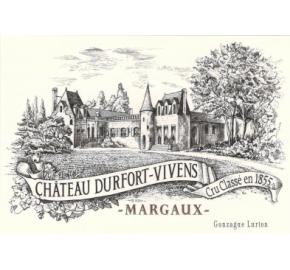 Activate your account to purchase online, view your detailed history, get tasting notes from over 10 major publications, request our catalogs/POS, and much more!

IMPORTANT NOTE:
Monsieur Touton Selection Ltd. is a wine and spirits distributor, serving industry professionals with valid liquor licenses only. If you do not qualify as such, ask your local liquor store/restaurant to contact us! This item may or may not be available in selected states.
This website is for informational purposes only.
Tasting notes
The colour is a bright, intense, dark purple with glints of violet. The dense, complex bouquet offers a harmonious combination of notes of minerals, spices, very ripe dark fruit, liquorice, incense and white lilies. On the palate, the attack is smooth and dense. There is a remarkable balance between minerality and sweetness. The wine's power is steady and wellstructured.
This exceptional vintage has a full-bodied, distinguished, elegant character. Due its balance and complexity, this is a wine that will improve for age for many years, and provide a subtle accompaniment to many fine dishes.
Harvest
The harvest took place over a record period of 21 days with 12 days of actual picking. This was due to the ideal conditions that enabled us to take our time and pick each plot at perfect ripeness, thereby maximizing the already very high potential that had been revealed by tests before the harvest. The alternating warm, sunny days and cool nights favoured the completion of the ripening process and the breaking down of the grape skins, ensuring good extraction in the vats.
Merlot: 30 September to 7 October
Cabernet franc: 12 September
Cabernet Sauvignon: 1 to 20 October
Average yield: 42 hL/ha
Technical specifications
A.O.C: Margaux
Classification: Second Grand Cru Classe in 1855
Area: 65 hectares of which 55 are vines
Soil: Deep gravel from the Quaternary period (Gunz and Mindel) with a sand/clay matrix
Density of planting: 6.600 to 8.300 vines/hectare
Vat room: wooden and concrete vats with capacities that enable each parcel to be vinified separately.
Barrels: Bordeaux type barrels made from fine grain oak from the forests of central France. Wood selected from forests and degrees of toasting to Durfort-Vivens' specifications in collaboration with the coopers.
Owner: Gonzague Lurton
Director: Jerome Heranva
Country:

Portugal

Vintage:

2017

Size:

0.75

SKU:

97092-17