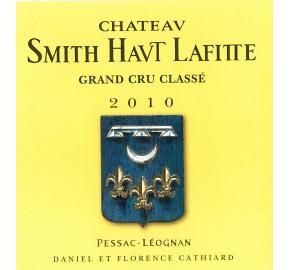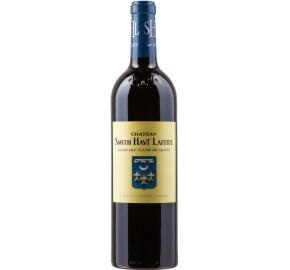 Chateau Smith Haut Lafitte 2010
Log in to view pricing and order online
Don't have an account? Register here
Item# 1721-10
Tasting notes
The wine starts out firm and straightforward on the palate. It is huge, but in no way austere. Its power comes through in a full-bodied flavour profile with a long aftertaste. The tannin is rich and silky, and the texture is well-defined thanks to ripe tannin and a careful control during extraction. The wine has an extremely well-focused structure and taste. The long aftertaste of liquorice, red fruit, and black fruit also features more subtle underlying flavours of hot stones and warm earth. This 2010 Smith Haut Lafitte rouge is undoubtedly one of the finest wines the estate has ever made.
Vintage
The 2010 vintage will be remembered for:
-a sum of summer temperatures similar to 2009 (962 Celsius as compared to 982 Celsius), but much cooler than in 2005 (1052 Celsius) -Rainfall was low from March to August 2010 (267mm), a dryness comparable to 2005 (227mm).
This was ideal for full ripening, while retaining the acidity typical of great Bordeaux vintages. The dry weather brought about an early stop to vine growth, and thus paved the way for a long, slow ripening period. The tannin had all the time it needed for total maturity. Red stems and brown crunchy seeds were sure signs of great phenolic maturity! Thanks to satellite photos of our vineyards we were able to produce a new detailed map of the estate, and were thus even more efficient in picking at the opportune moment, and therefore fine-tuning winemaking.
The harvest began on 29 September in plots of young Merlot vines and finished on 22 October with Cabernet Franc
Yield
35 hl/ha, before production was divided into 4 wines: Smith Haut Lafitte, les Hauts de Smith, le Petit Haut Lafitte, and les Hauts de Maujan.