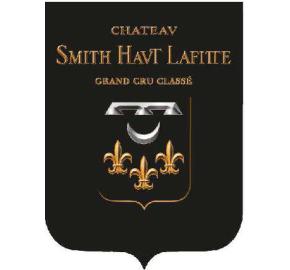 Chateau Smith Haut Lafitte 2000
Log in to view pricing and order online
Don't have an account? Register here
Item# 1721-00
Vinification
A new fermentation room to meet new requirements
Thanks to our new winemaking facility, we were able to fine-tune blending to create a powerful, wellstructured, and rich wine, reflecting all the elegance of our terroir. We equipped our new fermentation room with small wooden vats last summer. This gives us a great deal of flexibility in blending.
These small vats (80 hectolitres) are also especially good for the slow, gentle extraction of polyphenols.
Vintage
Picked during ideal weather, the incredibly fine state of the grapes meant that we could harvest at leisure, according to when the grapes reached perfect maturity, without having to worry about the effects of bad weather. The red wine grapes benefited enormously from the exceptional, completely dry September weather. They were unusually healthy, which gives every hope of a very great vintage. Merlot grapes were picked starting on Tuesday, September 26th. They had thick skins and very ripe tannin. Cabernet Sauvignon was harvested from October 6th – 12th. In short, we have not experienced such excellent weather in our 10 years at Château Smith Haut Lafitte.
Technical data
Yields: 32 hectolitres per hectare (divided between the grand vin and the second wine)
Fermentation: traditional, at 28°-32°C
Aged for 18 months in oak barrels (80% new) made at the chateau cooperage.
This wine will be at its best between 2005 and… the middle of the 21st century.
Weather
The weather in the year 2000 was full of surprises. Just before the year began, in December 1999, hurricane-force gales devastated many parts of Bordeaux, but fortunately spared our vines and cellars. A much more pleasant surprise was the excellent Indian summer that ripened grapes to perfection. Weather during the 2000 growing season was characterised by extremes and contrasts. The variations in temperature and humidity obviously had a major effect on the vines. Flowering occurred homogenously, a week later than normal. Cool periods were followed by hot, dry weather, especially in August, which had the highest average temperatures in the past 25 years. After a hot, dry summer, picking of our 11 hectares of white wine varieties started on September 5th. The exceptional weather at harvest time allowed us to wait until the grapes reached peak ripeness on each plot.