Chateau de Pitray
2012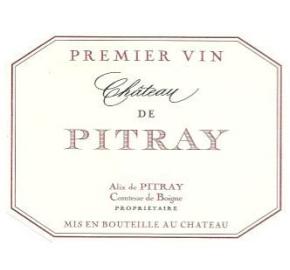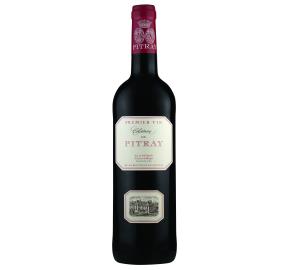 This product is no longer available. Please choose another vintage above.

Activate your account to purchase online, view your detailed history, get tasting notes from over 10 major publications, request our catalogs/POS, and much more!

IMPORTANT NOTE:
Monsieur Touton Selection Ltd. is a wine and spirits distributor, serving industry professionals with valid liquor licenses only. If you do not qualify as such, ask your local liquor store/restaurant to contact us! This item may or may not be available in selected states.
This website is for informational purposes only.
The Pitray vineyard
The vineyard of Pitray is located on the clay-limestone plateau of Gardegan, just 8 km as the crow flies from Saint-Emilion's famous steeple. The grape varieties are Merlot (75%) and Cabernet Franc (25%). Covering an area of 37 hectares (74 acres) of vines, with an average age of 29 years, Chateau de Pitray produces 240 000 bottles per year of round, supple and deliciously fruity red wine, carrying the Appellation "Castillon Côtes de Bordeaux". Unerring passion and impeccable attention to every detail are the key fundamentals for Christina Frachon, Chateau de Pitray's estate manager. From pruning techniques, blending, and cellar maintenance to research and constant improvement through modernisation, Christina will take great pleasure in sharing her passion with you.
Maturing
After running-off and pressing the wine-making process is completed by malolactic fermentation. Racking of the must and sulphating follow. Then the maturing process begins, in vats or in oak casks, until the wine is bottled 18 months later.
Maturing in vats :
For wine matured in vats, repeated racking is carried out, the wine is then fined with egg-white before blending (respecting the ratio between Merlot and Cabernet).
Maturing in oak casks :
Wine matured in barrels is casked partly in December, partly in early spring. 12 months later, the totality is returned to vats for fining and for completion of the maturing process.
One in three oak casks is renewed every year. The entire crop is château-bottled.
Soil composition
The Pitray vineyards are located on the plateau of Gardegan, which enjoys a favourable southern exposure. The parcelles stand on a variety of clay-limestone top soils, the sub-soil being a continuation of Saint- Emilion's eastern calcareous floor.
The wine making
The grapes are de-stemmed and sorted before being brought to the fermentation tanks.
For the Merlot grape, natural yeast fermentation begins after a period of 4 to 8 days. The wine is then pumped up twice a day for the first days, then once a day until maceration is completed, lasting 18 to 30 days depending on the years.
For Cabernet Franc, the pre-fermentation period is shorter. Maceration follows for 15 to 20 days, while pumping up in the same way as for the Merlots. During this period, temperatures are maintained below 30° C. The wine 'vin de goutte' is then run off, and separated from the 'vin de presse' which is made from pressing the grapeskins. Each parcelle of vines, of which there are many, is vinifed separately.
Country:

Spain

Vintage:

NV

Size:

0.75

SKU:

97141-NV

Country:

Italy

Vintage:

2017

Size:

0.75

SKU:

83287-17