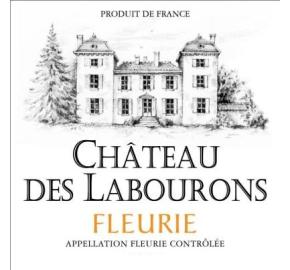 Henry Fessy - Chateau des Labourons - Fleurie 2018
Log in to view pricing and order online
Don't have an account? Register here
Item# 11639-18
Description
Chateau des Labourons dominates the beautiful hillsides of the Fleurie appellation. It is located 3 kilometres further up the hill from the hamlet of Les Labourons. The combination of the altitude, slope, exposure and quality of the soil have created a perfect terroir in the heart of the Fleurie Cru.
Chateau des Labourons' current architecture dates from the 19th century. It was rebuilt from ashes after a devastating fire, but still retains some of its original architectural character. This Chateau has a long history, over five generations of the "de Lescure" family, and it was already producing wine by the 18th century.
Tasting notes
The Chateau des Labourous shows a deep color and reveals notes of fresh fruits. The mouth is ripe with darker fruits flavors, a fined grained palate and a beautiful finish.
Estate
Located in the heart of Brouilly since 1888, Henry Fessy is family company specializing in the production of Beaujolais Crus. The domaine covers almost 70 hectares and includes vineyards in the appellations of Brouilly, Côte de Brouilly, Chénas, Fleurie, Juliénas, Morgon, Moulin-à-Vent, Régnié, Saint Amour, Beaujolais-Villages, Beaujolais and Beaujolais Blanc. The vines are an average of 50 years old and are trained in the traditional manner en Goblet, which are individual low bush vines. The domaine's vineyards are managed with sensitivity towards the environment with intervention only taking place when it is necessary and beneficial. This philosophy allows them to produce characterful wines which express a true sense of place and origin.
Appellation
Fleurie means "flowery". It perfectly describes what the wine is: charming and elegant with fruity and floral notes. It is often considered as the Queen of Beaujolais (while Moulin à Vent would be the King).
Vinification
Henry Fessy has remained faithful to the traditional method (no carbonic maceration) which favors the balance between the seductive fruit-forwardness and the supple tannins which guarantee good ageing capability. All harvests are carried out by hand, the grapes are transported in small buckets to the winery, to be sorted. Once in the winery around 20% of the Gamay grapes are put into the fermentation tanks as whole bunches with the remaining 80% destemmed. Fermentation takes place at between 27 and 29 degrees Celsius with one or two pump overs each day. After fermentation the free run juice is drawn off and the grapes are transferred to the press. The first press juices are combined with the free run juice and then placed into cement and steel tanks for approximately a week. The length of the fermentation depends considerably on the vintage. The wines will then age in vats for between 7 and 10 months before being bottled the following spring. The wine is then aged and racked occasionally. It is bottled unfined with a light filtration with a small amount of added sulphur to protect the wine. Henry Fessy wines are also suitable for vegetarians.