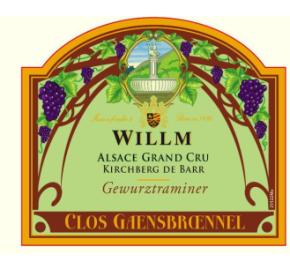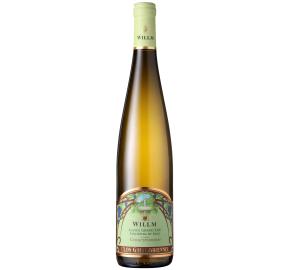 Alsace Willm - Clos Gaensbroennel - Gewurztraminer 2013
Log in to view pricing and order online
Don't have an account? Register here
Item# 454-13
Food pairing
Foie gras, Indian Curries, crawfish, spicy food (the sweetness ease the spice), chinese food, strong cheeses like blue cheese, warm apple tart "tatin" and vanilla ice-cream, exotic fruit salads, dark chocolate desserts
Tasting notes
Pale yellow with yellow gold sparkles
Complex and intense nose, floral and spicy at the same time.
It has weight as well as sweetness, but it's the potential and ageability that is so impressive. Spice and gingerbread notes, as well as fine acidity, lend complexity to the honeyed, yellow fruits.
Background
Specific terroir, south-east sun exposure with a soil of marl and limestone. The vines are on slopes, high up (260metres). This amazing terroir gives the wine refine minerality and complexity Clos gaensbroennel :
emblem of the goose fountain, the plot has been one of the historical cuvée of Willm since the 30's. Specific plot on the botton of the vines, separated from the others because of its exceptional soil. When it's raining, the minerals are falling and concentrate on the bottom and give more flavors and minerality to the wine. Between 10 and 20 years ageing potential