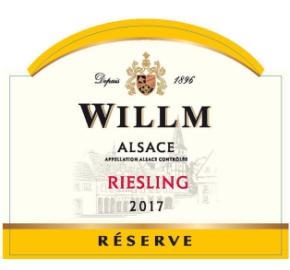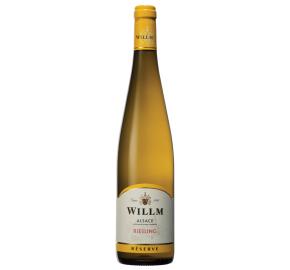 Alsace Willm - Riesling - Reserve 2018
Log in to view pricing and order online
Don't have an account? Register here
Item# 451-18
Estate
The Riesling is the King of Alsace and among the world's greatest grapes. The juice is white and the wines are dry, racy with great definition of the fruit. Grown on mineral soils, it expresses floral and mineral character offering great ageing potential. In Alsace, Riesling acquires distinctive concentration perfectly balanced by the acidity.
Food Pairing
Crustaceans and shellfish, fresh, smoked, grilled or en terrine fish, sushi's, sashimi's, white meats or poultry in cream sauce, sauerkraut, goat cheeses.
Tasting Notes
Pale yellow with golden hints
Nice aromatic intensity, citrus and white flowers notes.
Straight forward, fresh, good acidity, good persistence, citrus notes.
Vinification
2017:Vintage with a long and hard winter, beautiful days in March, but 2 nights of frost in April which interrupted the growth and proved to be devastating. Continuing cool temperatures resulted in the loss of 35% of the harvest. It is also the fifth hottest summer in the last 40 years. A small crop and quite warm weather led to rapid maturing of the healthy grapes, deeply concentrated in flavor. 2017 will without doubt be one of the best vintages of the decade.