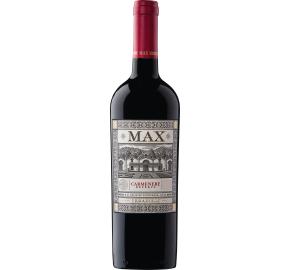 Errazuriz - MAX Carmenere - Reserva 2016
Log in to view pricing and order online
Don't have an account? Register here
Item# 99101-16
Vintage
A classic vintage in the Max vineyards with a heat summation that was very similar to the average and an absence of precipitation during the growth period. As a result, the wines are very representative of their origin, with silky tannins and great balance.
Vinification
The grapes were hand-picked, carefully inspected, crushed, and then deposited into stainless steel tanks for fermentation at 24º–28ºC (75º–79ºF). The wine remained on its skins after fermentation for an additional 7 to 33 days, depending on the development of the individual lot. It was then aged for 12 months in French oak barrels, 8% of which were new.
Estate
Don Maximiano Errazuriz founded Vina Errazuriz in 1870 in the Aconcagua Valley, 65 miles north of the capital, Santiago. Recognizing that this valley, with its hot, dry summers and moist Pacific Ocean breezes, was ideal for growing grapes, Don Maximiano sent for the finest clones from France and with tenacity and perseverance transformed this barren land into a worldclass vineyard. Today, the tradition of quality lives on with Don Maximiano's descendant, Eduardo Chadwick.
Tasting notes
Bright ruby red. This Carmenere offers aromas of tabacco, dill along with notes of blackberries and cherries. Fresh and delicate favors of cherry and plum are complemented by a touch of spice and soft notes of dried figs. This wine is well balanced with mouthwatering acidity and round, soft tannins.
Vineyard
The grapes are sourced mainly from the Max V, VI and VII vineyards. The vineyards are planted on soils of alluvial and colluvial origin, with a variable percentage of clay and stones, good drainage and depth for the roots to explore.
Wine
Max Reserva Carmenere is made from grapes hand-picked in Errazuriz' prestigious Don Maximiano Estate, located in the Aconcagua Valley, a semi-desert region where the hot summer days are cooled by afternoon breezes. The high day-night temperature differences of the Don Maximiano Estate slows ripening and helps create intensity of flavors and concentration. As Carmenere is a late ripening variety, canopy management is carefully managed so that autumn light penetrates the foliage, assisting in ripening