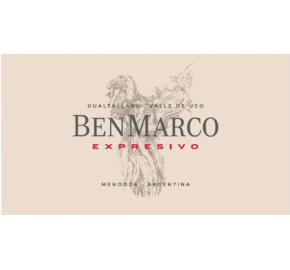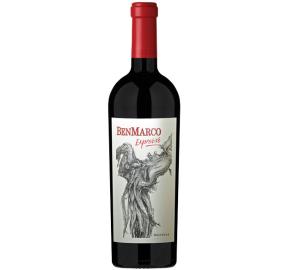 BenMarco - Expresivo 2019
Log in to view pricing and order online
Don't have an account? Register here
Item# 99166-19
Description
BenMarco is all about viticulture. Having planted more than 3,000 acres of vineyards across Argentina's diverse terroirs, Edgardo "Edy" Del Popolo, General Manager of Susana Balbo Wines in Mendoza and head winemaker for BenMarco, is Argentina's most knowledgeable vineyard manager. He has tasted almost every piece of dirt!
BenMarco wines are made with minimal intervention to allow for the purest interpretation of what's underground on the extreme sites where the grapes for BenMarco are grown. "I try to avoid adding my influence to BenMarco wines," Edy says. "What I really like to see is what the vines can do, without any kind of winemaking influence."
Tasting notes
Gualtallary is well-known for its chalky alluvial soils which allow adequate water drainage. The result in BenMarco Expresivo, is a wine with deep, bright ruby color. It has chalk, earthy, floral, peppercorn tree fruits notes. It is a vertical wine with ultra-fine grained tannins, long after taste and great ageing potential. Great when paired with grilled meats, veal, medium-strong cheeses and spicy sauces. This wine was hand-picked and aged 14 months in 100 % new French oak barrels.
Vineyard
Gualtallary is one of the coolest climates within the Uco Valley. It could be compared with Burgundy but is regularly situated in the same pattern than higher Bordeaux or Napa (as far as heat summation is concerned). Soils of North West Gualtallary are typically alluvial. Wind erosion has placed 4 inches of natural vegetation on this soil, forming the first layer. Down to a depth of 7 feet, the soil is rocky and gravelly and has medium size alluvial stones coated with calcareous and mixed with calcium carbonate crusts (caliche). The deepest layer sits over a big river bed of alluvial stones and gravels. The soil is extremely poor in organic material and has a very good drainage leading the plant to go deeper underground.