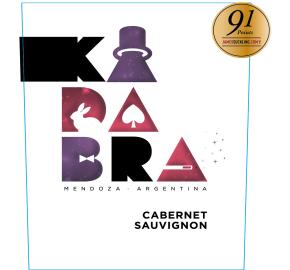 Kadabra - Cabernet Sauvignon 2021
Log in to view pricing and order online
Don't have an account? Register here
Item# 99146-21
Tasting notes
Appearance: Bright wine showing deep ruby-red colors.
Nose: Ample and delicate fruity aromas and spiced notes characteristic of this varietal grown in high altitudes.
Mouth: smooth entrance and pleasant lingering finish for a rich, mouth-filling wine.
Estate
Estancia Mendoza Warehouse S.A. is located in the area of Tupungato, in the highlands of Mendoza. In this region, known as the Uco Valley and recognized as one of the best vineyards in the world, it is a privileged place for the cultivation of vineyards and the elaboration of high-end wines. Located at 1,100 meters above sea level, it has stony soils of good drainage, where the crops are rustic due to the harsh summer and the snowy winters, and receive the irrigation of the mineralized meltwater of the great Andes mountain range.
The hot days and the cool nights create the conditions for the thermal amplitude to reach 20ºC in a day, which combined with the constant solar irradiation in the austral spring and summer, provide the ideal conditions for the achievement of excellent grapes, mothers indisputable of a great wine.
Vineyard
Vista Flores, Tunuyan, Uco Valley.
Wine analysis
Alcohol: 12.70% v/v
Sugar: 4 g/1
Total acidity: 5.90 g/1
Winemaking
Harvest: Handpicking during the second half of March in 500 kg bins.
Reception: Destemming.
Maceration: Cold maceration for 48 hours at 10 Celsius
Fermentation: Fermentation on selected yeast for 10 days at controlled temperature (25 - 27 Celsius) with daily pumping. Part of the wine (50%) was stored in American oak barrels for 4 months.
Coupage. Filtering. Cold bottling.
Ageing: in bottles for at least of 9 months.