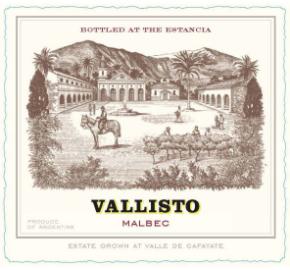 Log in to view pricing and order online
Don't have an account? Register here
Item# 99125-14
Harvest
A spring that was tree trom late trost and strong winds led to a very good fruit set. Rain followed veraison, in amounts that were normal for the area and season. Good grape health and outstanding fruit quality were obtained at harvest.
Vineyard
The vineyards grow on rich loamy soils with a deep rocky subsoil,on the Western slope of Mount Punta Alta, which protects them from excessive sun exposure. Standing at more than 1,900 metres above sea level, the vineyard benefits from the coolness afforded by high altitudes, even during heat waves.
Vinification
The grapes were hand picked in 20 kg baskets, When the fruit arrives at the winery we do a cluster selection in a sorting table rejecting leaves and dehydrated clusters. Once in the tank we do a cold soaking for 3 to 4 days between 8 and 10°c to get more fruit character. We inoculate with selected yeasts. During early stages of fermentation we pumpover 3 times a day the volume of the tank. Then, we only move the wine everyday to wet the hat, macerating for one or two weeks more. Finally we run-off the wine once all the good components were extracted from the skins. We naturally let the wine finish malolactic fermentation.Then, 50°/o free run wine is aged for 12 months, using 225 and 500 liter French barrels hand crafted with oak from the Allier forest with a very soft toast.The other 50°/o of the wine is aged in concrete vats, also for 12 months.