Fillaboa - Albarino Seleccion (Finca Monte Alto)
2017
WHITE WINE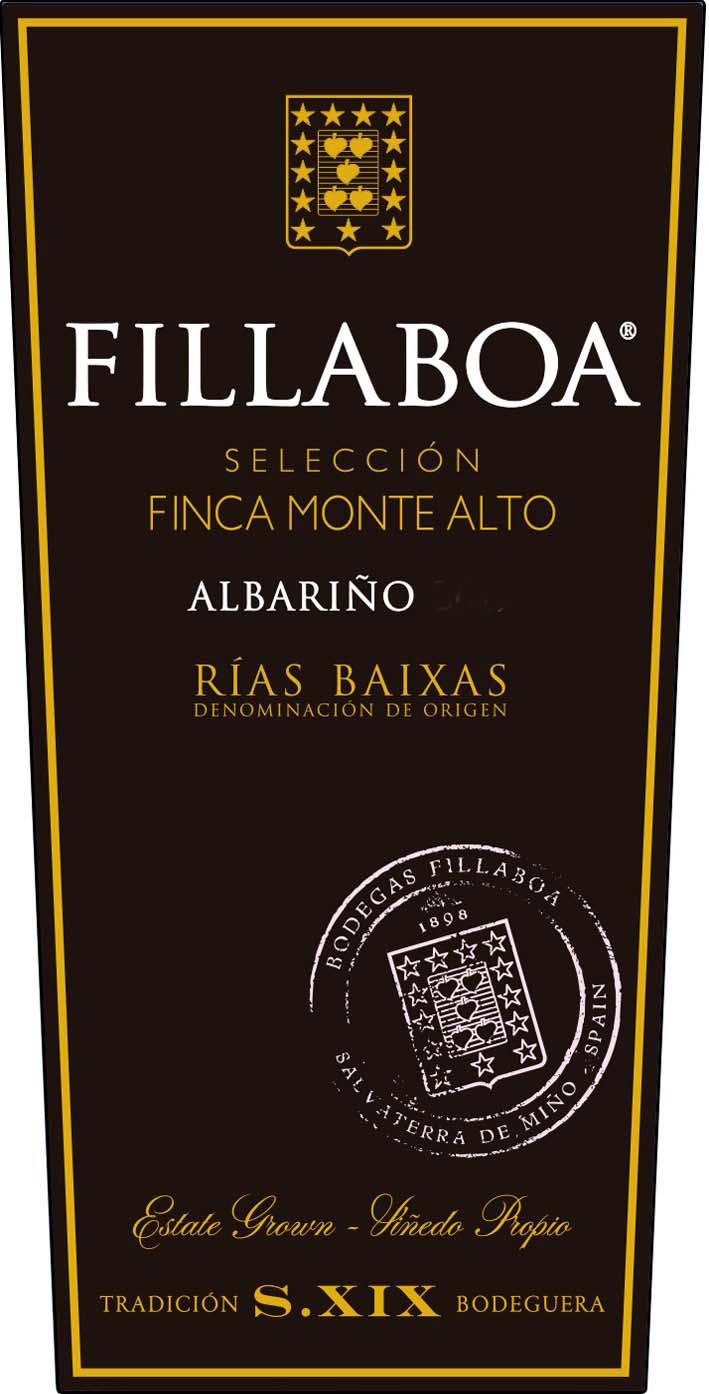 Producer Fillaboa
Blend 100% Albarino
Country Spain
Region Galicia
Appellation Rias Baixas
UPC 784585001910
Reviews
Wine Spectator 89
Firm and focused, this savory white offers briny, chalky and ginger notes that frame a core of green peach and blanched almond flavors. Energetic, with good depth.
by TM, Wine Spectator , 2019
PeninGuide 93
Color: bright yellow.
Aroma: ripe fruit, dried herbs, faded flowers, mineral.
Boca: powerful, ripe fruit, balanced.
by PN, PeninGuide , 2020
Wine Enthusiast 90
Floral aromas of honeysuckle and cured ham are particular to the vineyard and extended lees aging. This is full in body, with just enough acidity to keep the balance right. Melon and apple flavors are leesy like the nose, while the finish is consistent. For something different and individual, drink this now.
by MS, Wine Enthusiast , 2020
Technical Details
Description
In a region where most wineries make wines from purchased grapes, Fillaboa stands apart for its exclusive use of estate-grown fruit, ensuring quality control and consistency from vine to bottle. The estate's deep devotion to quality is perfectly reflected in the Selección Finca Monte Alto, one of the very few single-vineyard estate wines produced in Rías Baixas, a racy white wine that sings with granite minerality and showcases Albariño's quintessential freshness.
Estate
Fillaboa, meaning "the good daughter" in the Gallego dialect of northwestern Spain, produces some of the rarest and highest quality wine from the D.O. Rías Baixas. Bodegas Fillaboa's estate is focused exclusively on the cultivation of Albariño, the star white wine of the region, famed for its freshness, complexity and compatibility with local seafood.
Bodegas Fillaboa is owned by the Masaveu family, which traces its winemaking history back to the 14th century. The family re-invested itself in Galician wine production, culminating with the purchase of Bodegas Fillaboa in Salvaterra de Miño in 1988. Today Fillaboa is home to a tasting facility and formidable art collection housed in a 15th century Romanesque castle near the River Miño that forms the border between Spain and northern Portugal.
Vineyard
Selección Finca Monte Alto is crafted with grapes from the Monte Alto single vineyard. This emblematic plot lies at 500 feet above sea level on 16.5 acres of land. Only around 10,000 bottles are produced, depending on the vintage. The vineyard is 28 years old and the vines grow on a trellising structure. The soil has a sandy loam texture with a lot of pebbles due to its proximity to the Miño River.
Vinification
This wine is made following the traditional methods, with alcoholic fermentation at controlled temperatures between 57-60 degrees. Selected native yeasts are used and the wine is left to age on fine lees for 12 months in stainless steel vats. The wine was then cold stabilized, filtered through diatomaceous earth and bottled.