Protos - Reserva
2014
RED WINE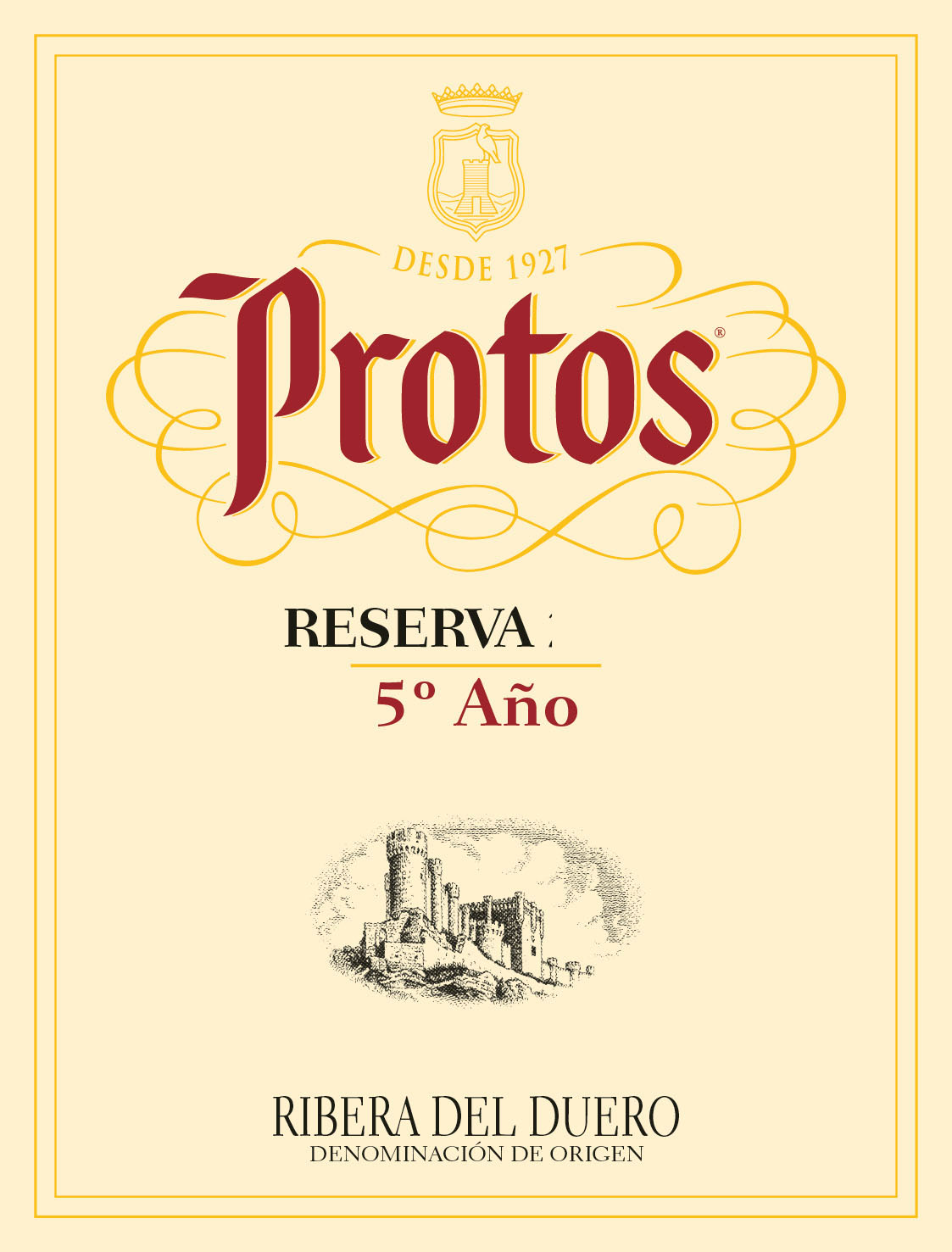 Producer Protos
Blend 100% Tempranillo
Country Spain
Region Castilla Y Leon
Appellation Ribera del Duero
UPC 0 15643 49831 2
Reviews
Wine Spectator 92
This red is dense yet lively. Blueberry and blackberry flavors mingle with espresso, leather and loamy earth notes, set in a polished texture and supported by firm tannins and fresh acidity.
by TM, Wine Spectator , 2020
James Suckling 91
Plenty of black pepper, brambleberry pie and elderberry reduction, as well as vanilla. Full-bodied and nicely structured, this may not be the most subtle of wines, but it's very drinkable and enjoyable.
by JS, James Suckling , 2019
PeninGuide 92
Color: cherry, garnet rim.
Nose: aromatic coffee, fruit liqueur notes, spicy, fine reductive notes.
Palate: balanced, flavourful, good structure.
Toasty.
by PN, PeninGuide , 2020
Wine Enthusiast 93
A dense, saturated nose weighs in as stout, which is fitting for a wine boasting 15% abv. Bold black fruit aromas pave the way to a rugged palate that's jagged with hard tannins. Black fruit flavors are deep, full and spicy, with toasty oak providing framing. On the finish, coffee and wood spice flavors dominate. Drink through 2027, preferably with beef or lamb.
by WE, Wine Enthusiast , 2020
Technical Details
Food Pairing
Roasted lamb, roasted pork, roasted beef, heavy stews, big game matures cheese.
Soil
There are highly diverse soil types along the Duero River, but in general, the area features loose, not very fertile soils that have limited organic matter, and in which limestone is sometimes a predominant element. In most cases they have a loamy or sandy loam texture.
Tasting Notes
Color: Intense bright dark cherry color with garnet rim.
Nose: Powerful, black fruits with nice toasty notes, spicy, creamy oak, complex and elegant.
Palate: Powerful, flavorful, toasty, round tannins, good acidity, fruity and spicy. Good backbone and lingering finish.