Enate - Rosado
2016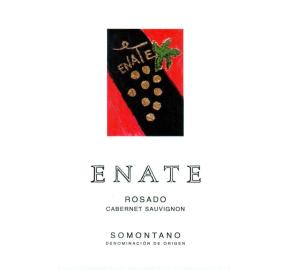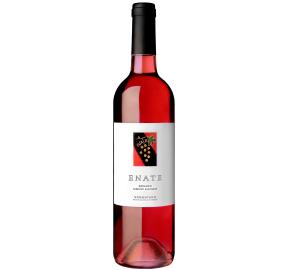 This product is no longer available. Please choose another vintage above.

Activate your account to purchase online, view your detailed history, get tasting notes from over 10 major publications, request our catalogs/POS, and much more!

IMPORTANT NOTE:
Monsieur Touton Selection Ltd. is a wine and spirits distributor, serving industry professionals with valid liquor licenses only. If you do not qualify as such, ask your local liquor store/restaurant to contact us! This item may or may not be available in selected states.
This website is for informational purposes only.
Tasting notes
The Cabernet Sauvignon, cultivated with meticulous care in Enate's vineyards until reaching optimum ripeness, expresses its full potential in this mono-varietal wine. Intensely fruity on the nose revealing aromas of blueberry, raspberry and pepper. The first sensation on the palate is one of mouth-filling meatiness, yet thanks to its beautifully balanced acidity it develops into a lively and easy-drinking wine. Its evolution on the palate is magnificent and is rounded off with a long and flavorsome finish with lingering varietal aromas.
Vinification
The grapes, harvested in perfect condition and at optimum ripeness, underwent maceration with the skins to extract color. Once the solid residues had been removed by static clearing at 8 Celsius, the clean must underwent fermentation in stainless steel tanks at a controlled temperature of 16 Celsius using carefully selected yeast of the Saccharomyces cerevisiae genus. After fermentation the wine was clarified with bentonite and stabilized at -5 Celsius to eliminate the excess potassium bitartrate.
Food pairing
ENATE Rose enhances dishes such as pasta, white meat and souffles.
Grape Varietals
2016 began with higher than normal temperatures, as the winter was dry and not very cold. After quite a rainy spring with some particularly cold mornings at the end of April, summer arrived with moderate temperatures and dry weather. The harvest began slowly on the night of 23 August. At the beginning of September, a heatwave speeded up the ripening of the white varieties and the Merlot. The temperatures fell in the middle of the month and we ended the harvest gradually and quietly.
Winemaker's impressions
A wine with the soul of white and the body of a red, created to play and win in the champion's league.