Hiruzta - Hondarrabi Zuri
2019
WHITE WINE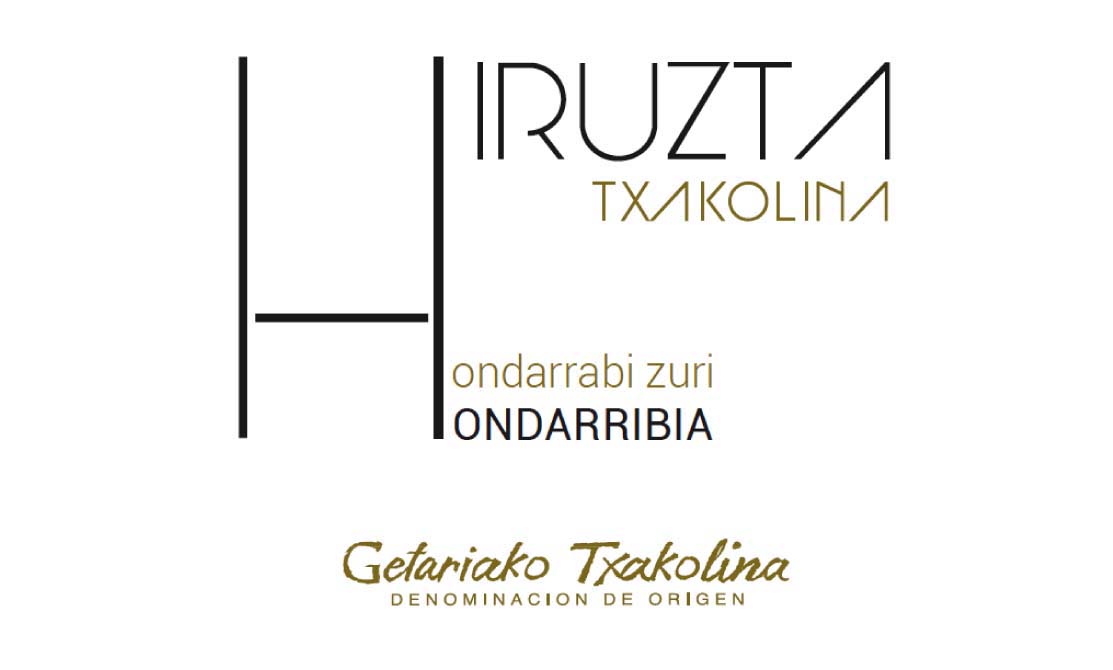 Producer Hiruzta
Blend 5% Gros Manseng
95% Hondarrabi Zuri
Country Spain
UPC 8 437012 445147
Reviews
PeninGuide 90
Color: bright straw.
Aroma: ripe fruit, fine lees, grassy.
Boca: good acidity, balanced, good structure, flavourful.
by PN, PeninGuide , 2021
Technical Details
Background
Hiruzta is a Txakoli wine that combines classicism and modernity. It is made from the Hondarrabi Zuri grape, grown in the winery's own vineyards in Hondarribia and fermented at its state-of-the-art facility. Produced in at an exceptional winery equipped with state-of-the-art technology.
Food pairing
Appetisers, hors d'oeuvres, mild cheeses, shellfish, fish, rice and pulses. Serving temperature: 8 to 10 Celsius. Store in a well-ventilated cool dark place. Keeps in the bottle for up to two years. No aromatic defects whatsoever derived from the sealing system used. No aromatic defects whatsoever derived from the sealing system used.
Tasting notes
Clean and bright. Pale yellow colour with greenish glints against the light. When poured into the glass from a certain height, reveals the presence of tiny carbonation bubbles typically associated with this type of txakoli.
Intense aromas of white (pear and apple), citrus (grapefruit) and tropical (pineapple and passion fruit) fruits on the nose, enveloped in the perfume of white flowers (orange blossom), all accentuated by the subtle effervescence of natural carbon dioxide gas.
Balanced and fresh in the mouth, it has quite a sharp taste with well-integrated acidity. Agreeable on the palate with hints of citrus and tropical fruits in the aftertaste. Long, aromatic finish.