Tommasi - Le Rosse - Pinot Grigio
2016
WHITE WINE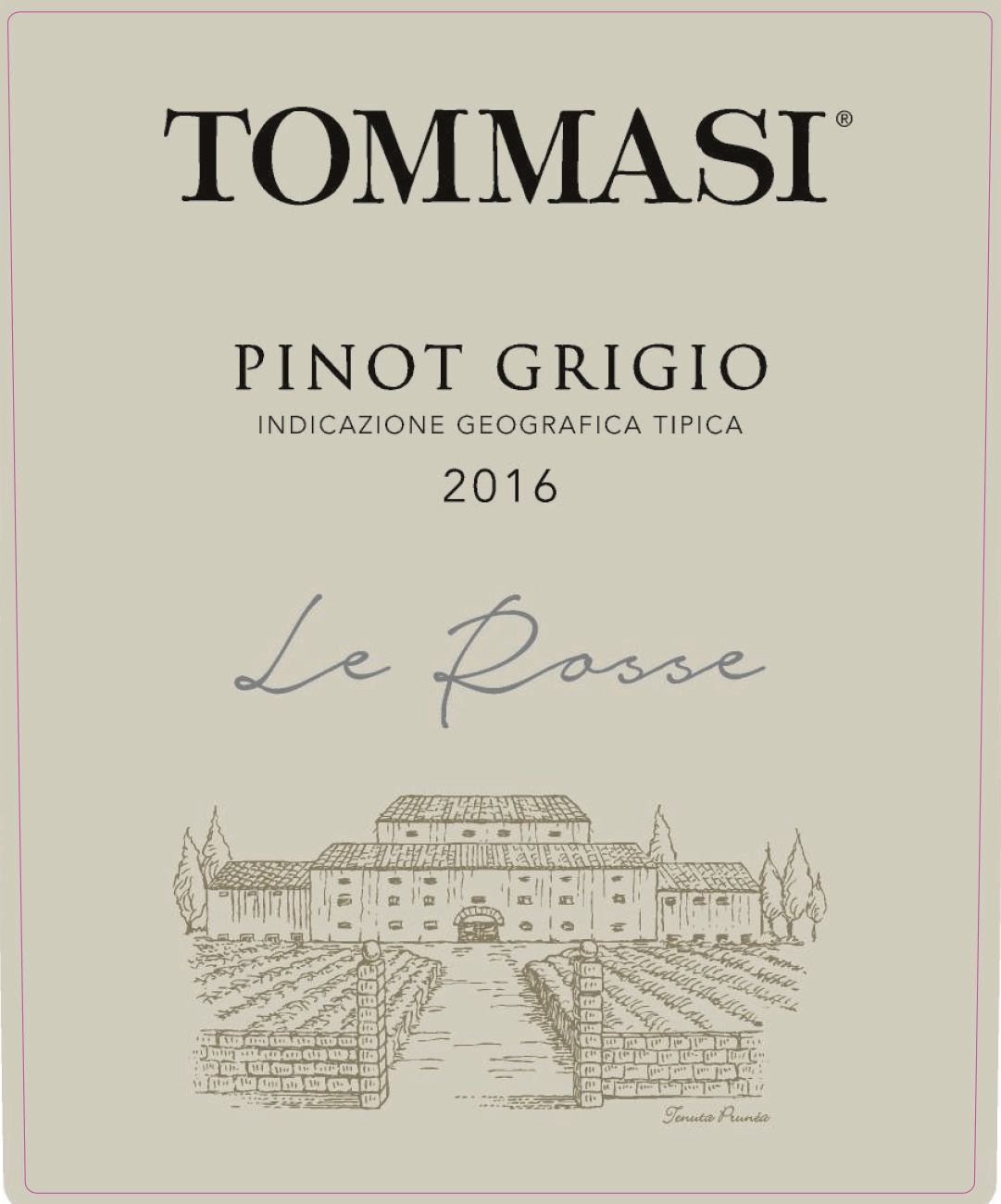 Producer Tommasi Wine
Blend 100% Pinot Grigio
Country Italy
Region Veneto
UPC 87675021646
Technical Details
Vineyard
Le Rosse is one of the four main sub-plots of the Prunea estate, and is planted entirely to Pinot Grigio grapes. The vineyard rows are planted extremely close together and receive intense pruning, resulting in low yields and excellent richness. All grapes are harvested at night, to retain maximum freshness and acidity
Estate
Tommasi is historically and today a standard bearer of the Amarone appellation, and one of the most important quality producers in the Veneto. The family-run estate was founded in 1902 by Giacomo Tommasi in the village of Pedemonte, which lies in the heart of the Valpolicella Classico region. The family owns 234 acres in Valpolicella Classico, making them the single largest land owners in the area. Over the years they have expanded their holdings in other areas of the Veneto, and now own 370 acres. As has been the case since the winery's establishment, the family works only with grapes they grow, an important quality decision and reflection of their deep connection to the Valpolicella soil.
Wine
Tommasi's Pinot Grigio is grown at the Prunea estate in the Sant'Ambrogio valley of Valpolicella Classica region, acquired by the family in 1997. This Valpolicella Pinot Grigio can be described as sitting between the richer, more concentrated Pinot Grigio from Friuli to the north, and racier styles from the Veneto at large.
Vinification
The wine is fermented entirely in stainless steel tanks, where it remains for 4 months.