This product is no longer available. Please choose another vintage above.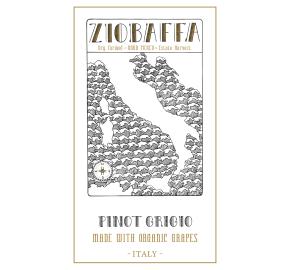 Ziobaffa - Pinot Grigio 2017
Log in to view pricing and order online
Don't have an account? Register here
Item# 83294-17
Tasting notes
"Plump and juicy, a light-bodied, zesty white, with tangy avors of Meyer lemon, Honeycrisp apple, pickled ginger and stone."
Food pairing
Fish and shellsh, and perfect with Robiola Bosina cheese.
Served at 10/12 Celsius - 50/54 Farenheit
Pinot Grigio Terre Siciliane IGT
This Pinot Grigio is made with 100% organic grapes, farmed in vineyards meeting all the EU organic criteria in Italy. Naturally low in sultes, this non GMO wine is made at Castellani Estate in Sicily using traditional methods and modern equipment. Enjoy this with your favorite meal or alone as it delivers as a wine that takes no shortcuts.
Bottled and labeled with bio-safe materials. Featuring the new Helix™ re-usable cork seal.