Disznoko - Tokaji Aszu - 6 Puttonyos
2002
WHITE WINE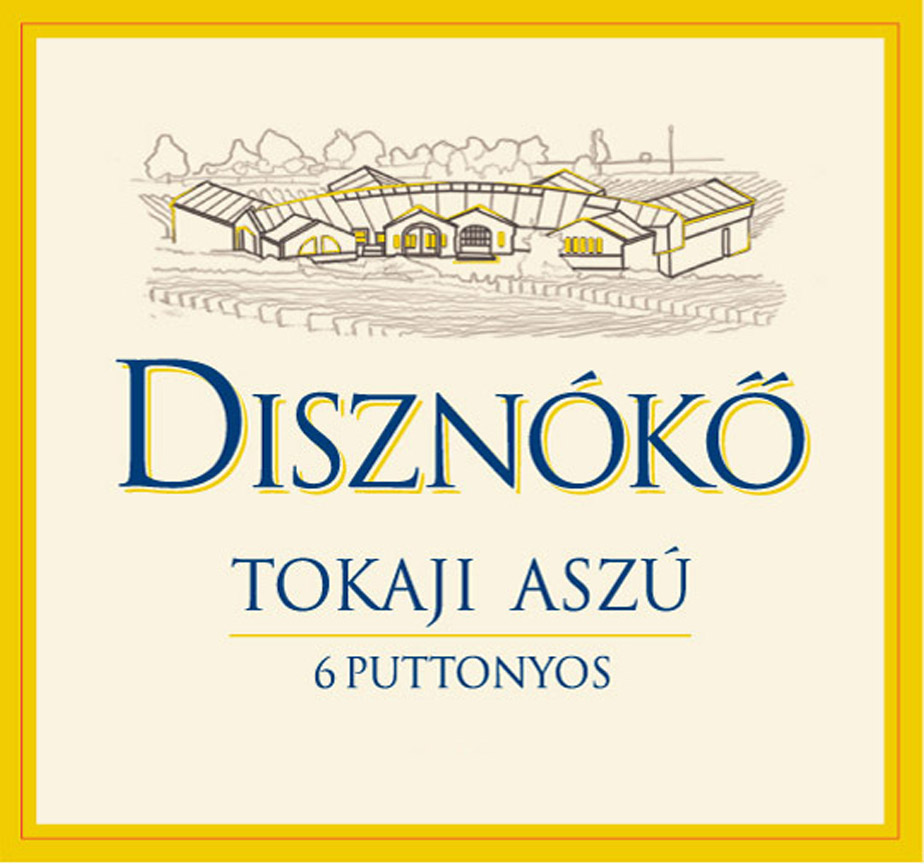 Producer Disznoko
Blend 75% Furmint, 25% Zeta
Country Hungary
Region Tokaj
UPC 6 49185 98100 3
Reviews
Wine Spectator 94
More than a decade old, this mature Tokaji evokes apple tart, quince paste, brown spices and clove, with a hint of orange peel. Elegant and racy, with a long, dried fruit—infused aftertaste. Better than previously reviewed.
by BS, Wine Spectator , 2014
Robert Parker 93
The 2002 Tokaji Aszu 6-Puttonyos is a blend of 75% Furmint and 25% Zeta, the aszu added to the fermenting must and macerated for 48-60 hours. It has a dense, exotic, quite spicy bouquet with plenty of honeyed fruit, apricot jam and marmalade notes. The palate is medium-bodied with a seductive, viscous entry, well-judged acidity and a plush, honeyed finish infused with dried fig, kumquat and marmalade. It feels long in the mouth, with a hint of spice on the aftertaste. This is a marvelous Tokaji aging (slowly) with style. Drink now-2040+.
by NM, Robert Parker , 2013
Wine Spirits 94
Creamy and succulent, this 2002 from AXA Millesime's Hungarian estate shows Tokaji at its most opulent. It's broad and rich, layered with pear, peach and almond frangipane flavor, a warm, soft minerality providing a subtle savory contrast. While the acidity is barely noticeable, the wine ends clean, lasting for minutes on pure fragrance."
by WS, Wine Spirits , 2014
Wine Enthusiast 95
Sensuous aromas of honeycomb, canned peache and apricot drives the nose. It's full bodied, with flavors of honey and grilled pineapple, and balanced by bright acidity.
by JJ, Wine Enthusiast , 2014
Technical Details
Enjoying Disznoko Tokaji Aszu 6 puttonyos
Far more than a simple dessert wine. Enjoyable on its own of course, but with a surprising range of dishes too. Great paired with white meat with creamy sauces, venison with almond sauce, poultry with orange/cranberry sauces. Also excellent with fish, like smoked salmon marinated in red pepper, with seafood and with refined spicy and fusion dishes. A superb accompaniment to mature salty hard or blue cheeses – like Roquefort. Simply with fruits (apricot, pears or fruit salads) or fruit-based dessert (e.g. apricot tart). A natural choice instead of a dessert or to sip next to a quality cigar.
Ideally enjoyed cool (11- 13 Celsius). After opening, it retains its freshness for at least a week in the fridge. Ready to drink but you can also age it for 30 years or more.
Harvest and winemaking
Individual, berry by berry aszu grape selection was carried out several times in the vineyard. Storage of aszu berries in stainless steel containers until vinification in early November. The perfect quality aszu grapes (unpressed) were macerated in fermenting must for 48-60 hours, then pressed. After fermentation in stainless steel, the wine was aged in barrel for two and a half years, partly in new oak. Bottled in January 2006.
Tasting notes
Bright, deeper golden colour. Apricot, spices, vanilla and fine botrytis nose. Soft attack, then very fresh, long acidity, perfectly balanced, classic Tokaj taste. Simply sublime.
Vintage 2002
This vintage matured earlier than any previously; by late August our grapes were already ripe. Low precipitation and morning mists at the end of summer and early September allowed the Botrytis to settle on ripened grapes. They were finely touched by Botrytis, and the dry, sunny weather of September resulted in perfect shrivelling. From early October to early November, the weather became rainy and changeable, and few dried aszu grapes developed. These grapes were far more botrytised, but less concentrated. Our great Aszu wines, lively with sparkling acids, were mostly made from grapes of the first half of the harvest.