Vieux Clocher- Tresor du Clocher Beaumes-de-Venise
2018
WHITE WINE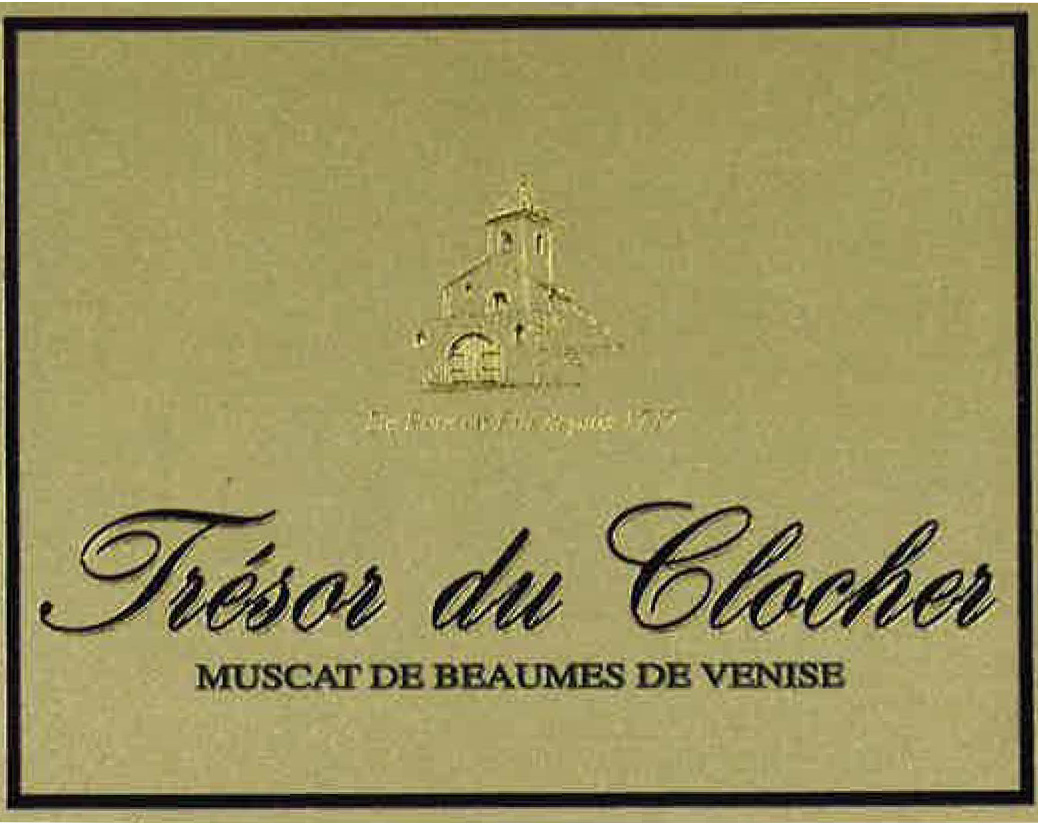 Producer Arnoux & Fils
Blend 100% Muscat
Country France
Region Rhone Valley
Appellation Muscat de Beaumes de Venise
UPC 0 15643 60686 1
Technical Details
Description
Muscat de Beaumes-de-Venise wines are sweet Muscat-based wines from the village of Beaumes-de-Venise, in France's Rhone Valley. The wines made under the Muscat de Beaumes-de-Venise appellation are created through the traditional process of arrested fermentation, to produce what is known in French as a vin doux naturel (naturally sweet wine). This technique is based around the addition of grape spirit (at a minimum of 96 degrees proof) to the semi-fermented grape must, killing the yeasts and thus stopping the fermentation. This results in a high level of residual sugar and increases the alcohol content (to about 15%). The finished wines are pale gold when young, with delicate vegetal notes and hints of tropical fruits. With age, they develop a rich golden hue and acquire more-prominent flavors of honey, dried apricot and raisins. These wines were extremely popular in late-20th-century Europe, rivaling the more expensive sweet wines of Bordeaux.
Estate
Marc and Jean-Francois Arnoux are the newest generation to carry on their family's long history at this traditional Domaine that sits next door to the old Vacqueyras church. The family's history in Vacqueyras dates back to 1731 and vineyard holdings are now 41 hectares in total, with additional volume supplemented with growing partners who have supplied the family for decades. Always complex and interesting, Arnoux's offerings consistently over-deliver for us, this is a producer we've been working with since our early days.
Tasting notes
This Muscat of Beaumes-de-Venise offers a brilliant golden color. A bouquet with aromas of tangerines, exotic fruits and apricots. The mouth is soft and generous with a slightly spicy finish (cinnamon). Pair with with melon, foie gras, chocolate desserts or as an aperitif.