Langlois-Chateau - Sancerre
2016
WHITE WINE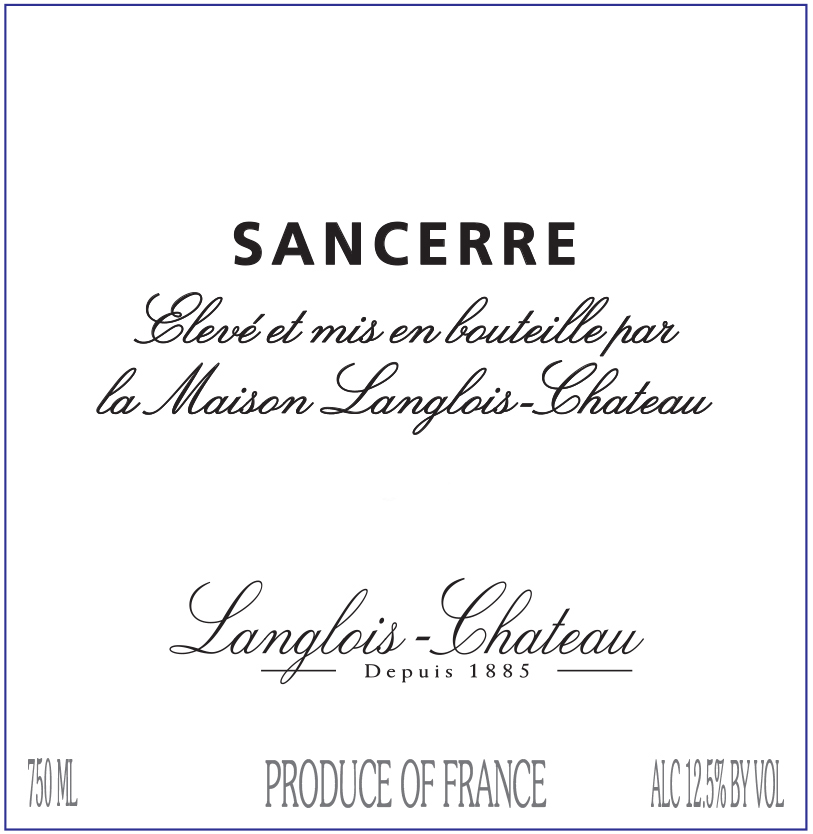 Country France
Region Loire Valley
Appellation Sancerre
UPC 086891081168
Technical Details
Tasting notes
Extremely expressive, with typical citrusy and exotic fruit notes on the nose; on the palate lovely balance, elegance and freshness.
Vinification
Grapes are both hand and machine harvested
and pneumatically pressed, followed
by fermentation in small temperaturecontrolled
stainless steel tanks.
Estate
Founded in 1885 by Edouard Langlois and Jeanne Chateau (hence the name), Langlois-Chateau has a rich history as one of the leading producers in the Loire Valley. In 1973, the Bollinger family invested in Langlois, significantly revitalizing the vineyards and modernizing the cellar. Bollinger was naturally attracted by Langlois' Cremant de Loire production, but the estate has become a leading quality producer in Sancerre, Saumur and other areas.
Vineyard
Langlois-Chateau owns and manages 175 acres of the best AOC vineyards in the Loire Valley. The Langlois Sancerre AOC is grown on a mostly chalk terroir that has a hint of silex (flint), which produces a notable Sancerre that is a benchmark for the appellation, with brightness, intensity, depth and minerality. Langlois maintains a sustainable approach to vineyard management and holds the "Terra Vitis" certification.
Wine
100% Sauvignon Blanc, Langlois-Chateau's serious and complex Sancerre undergoes a gentle pressing with selection from the best lots, and then is handled exclusively in stainless steel.