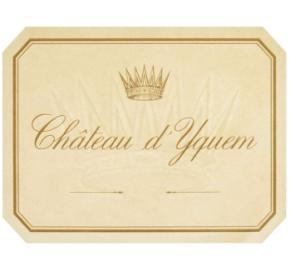 Activate your account to purchase online, view your detailed history, get tasting notes from over 10 major publications, request our catalogs/POS, and much more!

IMPORTANT NOTE:
Monsieur Touton Selection Ltd. is a wine and spirits distributor, serving industry professionals with valid liquor licenses only. If you do not qualify as such, ask your local liquor store/restaurant to contact us! This item may or may not be available in selected states.
This website is for informational purposes only.
Tasting notes
Lovely, brilliant, golden-yellow colour.
Concentrated nose of apricot compote, dried fruit, and figs with vanilla and floral (jasmine and acasia blossom) aromas. The bouquet opens up after swirling in the glass to reveal extremely fresh citrus zest overtones that emphasise the wine's subtle refinement.
2005 Yquem starts out deliciously suave and caressing on the palate, with perfect balance. The fresh acidity and elegance complement the wine's restrained power, giving in incredible class.
There are strong flavours of gingerbread, orange nonette cakes, and liquorice followed by a gorgeous and acid tang that underpins the wine's beautiful, long aftertaste on a par with the chateau's most illustrious vintages. The tremendously varied and complex flavours all seem to vibrate on the same wavelenght, melting into a subtle whole.
Vintage 2005
A look at winemaking and weather conditions in 2005, comparing them to the great vintages of the past, confirms that this is indeed an outstanding year.