Chateau Margaux
2005
RED WINE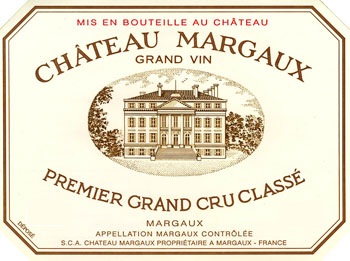 Producer Chateau Margaux
Country France
Region Bordeaux
Appellation Margaux
UPC N/A
Reviews
James Suckling 100
The nose on this seems more concentrated than the 2000, and the purity of fruit is stunning, with blueberries, raspberries, fresh flowers, and hints of licorice. This is perfect and complete. Full bodied, with notes of forest berries and wild raspberries, this is thick and velvety with perfectly polished tannins. You can really feel the density on this, more than the tannic structure. This is a sleeping beauty that will be utterly captivating when it awakes.
by JS, James Suckling , 2010
Robert Parker 98+
The first-growth 2005 Château Margaux (85% Cabernet Sauvignon, 15% Merlot), a lavish fragrance of blackcurrants, velvety new saddle leather, spring flowers and spice soars from the glass. The wood is already totally concealed beneath the cascade of fruit in this medium to full-bodied, pure and majestic wine. This concentrated, dense, but nevertheless strikingly elegant, multi-layered wine has a finish of 45+ seconds. It builds incrementally to a crescendo and finale. This is a stunner that can be approached already, but promises to be better in another 5-10 years and last at least 25 or more years.
by RPJ, Robert Parker , 2015
Wine Spectator 97
Interesting, this is starting to deliver some fireworks aromatically, with singed alder, sandalwood and smoldering charcoal notes peeking out, though the core is still tightly coiled, with a wall of grip shrouding the plum, red currant and bitter cherry fruit. Iron and chalk elements drive the finish today, with a grainier edge than the '09 or '10, but no less length or cut. This shows the extra élevage (two years) as it's built more on grip, but the aromas that are starting to emerge suggest that this will be a worthy rival to the '10.—Non-blind Château Margaux vertical (December 2013).
by JM, Wine Spectator , 2014
Technical Details
Climate
The colder than average winter delayed the bud-break by a week compared with the usual dates. Then, a hot, sunny spring brought about even vegetation growth and led to a quick flowering as from the first days of June on exactly the same dates as the previous year. Thanks to excellent weather conditions, the setting was perfect, but the crop potential turned out to be lower than in 2004, displaying significantly fewer bunches per vine. The weather was fine and sunny throughout the whole of the summer, and above all, particularly dry: barely 100 millimetres of rainfall between May 1 and the beginning of the harvest! We had never seen such weather before. Luckily, the hot weather was not extreme. It doesn't bear thinking what such a drought would have done to the 2003 vintage! But the great terroirs (and this is partly why they are great terroirs) have an amazing capacity to smooth out nature's excesses. They seem to react with the same sense of moderation and balance which is the hallmark of the wines they produce. (Picking began on September 20th)
Vintage 2005
First of all, it has all of its class: that incomparable nose of finesse, grace and depth that belongs solely to its terroir and is only found in a few dream vintages. It also has its power: its concentration is exceptional, superior to 2000 and even 2003. It comes through first in the colour, which has unprecedented intensity, and on the palate with extraordinary density and length. And yet its power does not have the last word; voluptuousness and harmony are also the hallmarks of this vintage. The Cabernet Sauvignon (85% of the blend) is of course largely responsible for this balance, as it reached perfect ripeness without the alcoholic degree going over 13. The only Merlot which joined it (8% of the blend) is the only batch which didn't reach 14°. Finally, beyond all these qualities and all this grace, Chateau Margaux has one essential virtue, which it will go on having for many more years; it is the ability to bring as much enjoyment in drinking it as in tasting it. (February 2011