Chateau Palmer
2005
RED WINE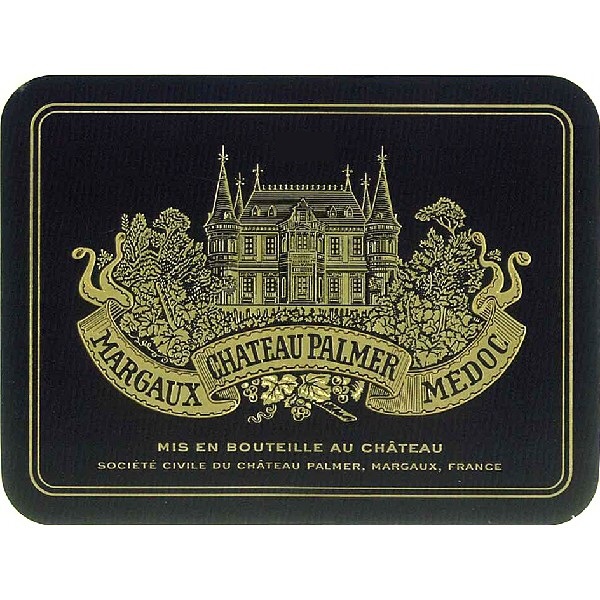 Producer Chateau Palmer
Blend 53% Cabernet Sauvignon
40% Merlot
7% Petite Verdot
Country France
Region Bordeaux
Appellation Margaux
UPC 0 15643 47668 6
Reviews
James Suckling 94
What a nose of milk chocolate, with raspberries and hints of plums and flowers. A wonderful nose. Full-bodied, with super velvety tannins and a chocolate, nut, and dark fruit character on the palate. The fine tannins and great balance make you want to drink this, but you should wait and let it all out.
by JS, James Suckling , 2012
Robert Parker 97
Tasted at the Chateau Palmer vertical in London, the 2005 Chateau Palmer is a legend in the making. Apparently the vines received 57% less rain than average, yet the 2005 shrugs off any water deficiency and has nurtured a wondrously pixelated bouquet, whereby mineralité shines through the black cherry and blueberry fruit. Search deeper and you discover veins of graphite that impart a Pauillac-like allure. The palate is medium-bodied and intense, but it is not overwhelming, a Margaux that is galvanized with a firm backbone thereby ensuring this will age over the long term. The symmetry here is enthralling - a 2005 that is destined for greatness. The only question is whether it will surpass the 2009 or 2010 Palmer? It will be fun finding out.
by NM, Robert Parker , 2016
Wine Enthusiast 96
Aromas of black tar, chocolate and berries lead to a wine that is so effortlessly delicious that it's easy to forget the power the Merlot gives it. The center is round, but dark, filled with sweetness; the outer layers are full of red jelly and toast. There are tannins, but they, too, are sweet.
by RV, Wine Enthusiast , 2008
Wine Spectator 95
Dark in color, with intense aromas of crushed berry, toasty oak and hints of raisin, turning to fresh flowers. Full-bodied, with a big, juicy, velvety texture and a long aftertaste of coffee, coconut and berry. This is powerful and muscular for Palmer.
by JS, Wine Spectator , 2008
Technical Details
Harvest
From 22nd september to 7th october.
Tasting notes
Concentrated, rich, ruby-red colour with deep purple highlights. The richness of the vintage is obvious.
Closed, but deep bouquet with hints of china bark, black liquorice, black cherry, and herbs.
Excellent potential.
Starts out very generous, intense, and powerful. Plenty of body, and extremely young. Immense ageing potential and very civilised tannin.
Vintage
No one in France can remember drought conditions of such magnitude over such a long period
(57% less rainfall than usual), although temperatures were never as high as during the 2003 heat wave.
We carefully removed all the suckers – twice – as well as the side shoots in order to help the vines cope with reduced water consumption. This led to perfectly well-nourished grapes.
After excellent flowering in early June, summer was excessively dry. Just like many other great vintages, this called a halt to premature growth. Drought conditions had two major effects on the fruit:
- Small berries, meaning very low yields
- Gradual concentration of flavour compounds in the grapes, very promising in terms of quality
The grapes slowly reached phenolic maturity after a few showers in early September. Picking began on 22 September in plots of Merlot. The grapes were impressively ripe and healthy. Starting with the first pumping over, the wine had a superb colour and filled the vat room with powerful aromas. The fact that the grapes were so ripe also facilitated alcoholic fermentation. In fact, this was the first time anyone had ever seen sugar levels of this magnitude. Picking of Cabernet Sauvignon and Petit Verdot took place from 30 September to 7 October under clear, blue skies. Daily tasting throughout fermentation made it possible to achieve just the right degree of extraction and retain all the freshness and balance of this powerful, concentrated vintage.